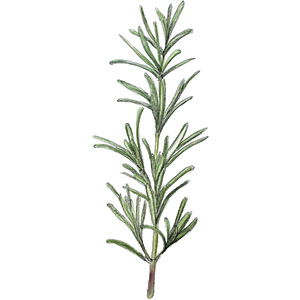 The internet is down. We must telephone Time Warner.
It's been 50 minutes. Jon paces the room ruffling his hair into an unruly afro. "I have pretty much no confidence that this is a path of enquiry that will lead to progress!" he tells the guy on the end of the line. He's really really mad. "Pretty much no confidence," btw, is British for this action is utterly doomed!
"No I can't Google the operating system code. I am calling you because the internet is Not Working. If I could Google anything I would not be on the phone with you right now! Literally!" Note the especially biting correct use of "literally". Devastating.
Into such stormy seas, a little calm. A roast that sits in the oven all Saturday afternoon as I run errands and make elk hats (for a sketch show), and only requires a bitter green salad, and good friends bringing round great bread to become a very relaxed weekend kind of dinner.
Roast Pork belly with rosemary and apples
 2 – 2.5 kg pork belly, bone in, skin on 4 sprigs of rosemary 1 head of garlic 1 large onion 1 cup dry rosé wine 1/3 cup olive oil Salt (ideally Malden Salt) and pepper 4 apples.  
Preheat the oven to 320f.
Peel and slice the onion into thick rings and line up (like a natural trivet) in the bottom of a roasting tin. Arrange the rosemary on top, and scatter the garlic cloves (unpeeled) around. Put the pork on top, skin side up, give everything a season and an olive oil drizzle.
Cook for 3 hours.
Take the pork out of the oven, sprinkle a bit more salt on the skin, and pour the wine around, trying not to splash the skin. Peel, core and quarter the apples. Add to the roasting tray.
Jack the heat up to 400 and give it another 30 – 40 mins until the skin is crisp, the apples are tender but not falling apart, and the wine is bubbly and reduced.
Let the pork rest on a carving board while you mush the garlic into the tin and pick out the rosemary and as many bits of garlic paper as you can be bothered to pick out. If the pan is pretty dry, add a splash of water, or a glug more wine. Give the sauce and onions a stir, and pour into a bowl to serve alongside the meat.