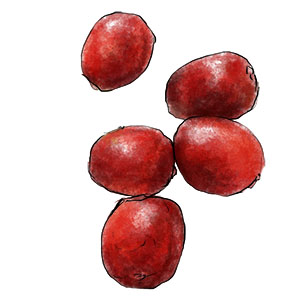 What are you thankful for this year? That's the question on the table today.
The new apartment where we don't hear our neighbors' phones when they're ringing on vibrate. My sister Sarah's engagement to long-term boyfriend Matt, and the promise of celebration to come. Holidays, visits with family, a lovely wedding anniversary weekend of fall colors. And one particular professional highlight: the day Guiding Eyes for the Blind engaged my offices' consulting services, and I Cuddled a Guide Dog Puppy.
His name was Lennox. My heart exploded due to excessive cuteness. Puppies licked it back together again. It exploded again. Was licked back together again, etc.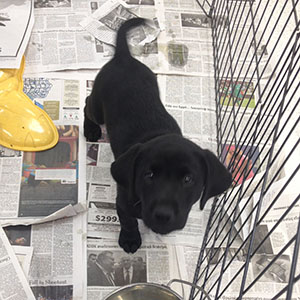 And so to Thanksgiving – balloons on Wednesday night at the Natural History Museum. Sarah arriving for Turkey and all the trimmings on Thursday, then straight into the roller coster of Advent and Christmas. But now, for a moment, a still point. Time to simply be. In the kitchen, pottering around making cranberry sauce – quite the easiest thing to achieve ever, really, and high reward. A good moment to appreciate.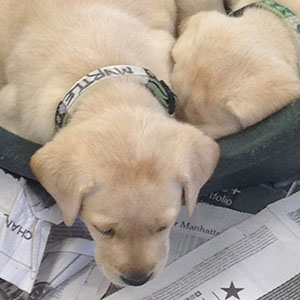 Bourbon Cranberry Sauce
This is so easy, it feels like cheating. Totally worth it.
1 cup sugar 2/3 cup orange juice 1/3 cup bourbon 1 cinnamon stick 1 curl of orange zest 1 bag cranberries (12oz)Â 
Put everything into a pan, hear gently, stirring occasionally, for about 10 mins, until most of the cranberries are popped (about 10 mins). Chill, fish out the cinnamon and orange peel, and serve.
This keeps for a couple of weeks in the fridge.
Yeah. That easy.