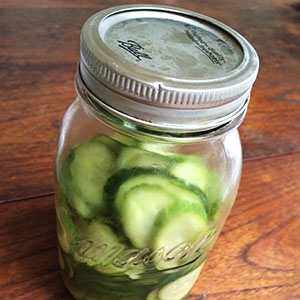 I love pickles. Pickled anything, pretty much. But especially pickled cucumbers. Salty. Sweet. Either way, if there's a sandwich going, I would very much like a pickle on it.
So this year, flush with the raging success of the Thanksgiving Pickle, I eyed the fresh-into-the-farmers-market cucumbers with greedy anticipation. And the best thing about this easy pickle? An hour from now, you can be eating it.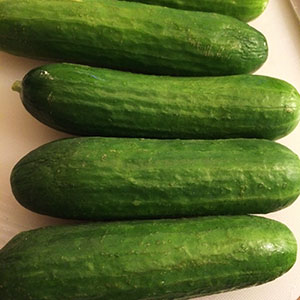 5 little cucumbers, or 1 hothouse cucumber
1/3 cup apple cider (or red wine) vinegar
1 1/2 tsp salt (I use Malden salt)
1 tsp sugar
3 cloves, 4 red pepper corns &Â 1 clove of garlic (optional)
Wash and slice the cucumbers thinly. Put into a clean jar.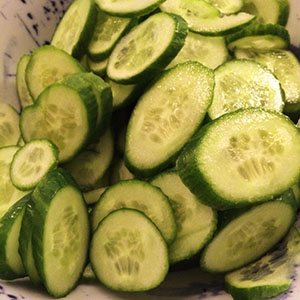 Stir the salt and sugar into the vinegar to dissolve, then pour over the cucumbers and give the jar a good shake. It won;t look like enough brine, but once the cucumbers give up some water, it will be.
Put the pickles to be in the fridge, and give them a shake a couple of times over the next hour. That's it. You can eat them in an hour, they're even better overnight, and they'll last for a couple of weeks in the fridge (Ha. As though that will happen).
Use them as a topping for pulled pork sandwiches, burgers, hot dogs, chicken salad etc. Add them to salads. Try making a cold noodle salad with a peanut lime dressing and adding a large handful of cucumber pickles …