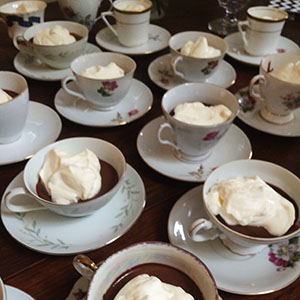 The other week we hosted a baby shower for our very good friends Jenn and Allen, who are adopting the cutest baby you ever saw, Baby Felix. We were so happy to celebrate with them – it's been an incredibly long and heart-wrenching process – and we set about planning with zeal.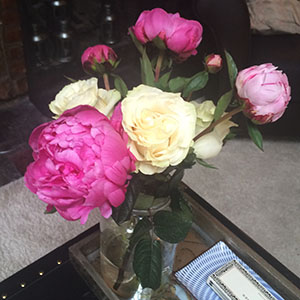 First up, asking all the guests to bring a favorite childhood book. This turned out to be ultra-revealing. People really did bring their favorite books – a diverse selection ranging from nonsense poetry to Judy Blume. A great conversation starter for sure, and an eclectic library for Felix.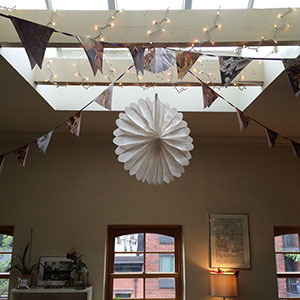 The theme of the shower came from this: fairy stories. The result. Very Fucking Whimsical. We made flags to string across the apartment using illustrations from classic stories. We had a riddles puzzle going round the house. Jon drew a treasure map for a guess where the treasure is buried game. We played guess the celebrity from the baby pic, and identify the Disney Princess from the silhouette.
And onto the food: a mac n cheese bar (Jenn's favorite), a green salad studded with edible flowers, a rainbow slaw, and chocolate mousse in vintage-y teacups collected over the last month via goodwill.