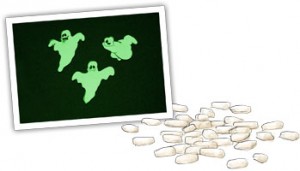 Browsing for Halloween costumes in Ricky's, Adam and I discussed what we would be this year. I was thinking some kind of generic mourner, since I have black lace gloves and a hat with a veil already. Adam was considering the Mad Hatter or the Juggling Football Guy off Youtube but most probably would fall back on plan B – Go Go Dancer. I stocked up on candy corn and bags of sugar to hand out to rampaging children, then we headed out into the crisp autumn evening for a drink.
It transpired that Adam had been invited to attend several parties for Halloween, and was planning to go to all of them that weren't in Chelsea.
"Carl lives in Chelsea."
"So you're going to avoid Chelsea forever? That's the plan?"
"Maybe."
"But what if Carl chooses to party outside his neighbourhood? Like you're doing."
"I just don't want to tempt fate.  I'd like to avoid to avoid bumping into the ghost of boyfriends past while I'm half naked and wearing body paint."
It's a valid point.
Our lives are graveyards for our ghosts, materializing in an instant – in a love letter dropped from an old book, a photograph discovered at the bottom of a drawer, a half remembered in-joke, a waft of perfume – and, most terrifyingly of all, in fancy dress at a costume party – especially at Halloween, where, let's face it, the possibility of being decked out as an actual ghost is higher than on the average day.
My first love, a poet, and I stayed one summer in a basement flat in Venice, where a little canal slopped against the strip window if a boat went by after a rain storm, and leaked down the walls into puddles on the floor.
The lights went out. We couldn't find the fuse box or number of the landlord. We bought red candles from a restaurant and balanced them precariously in saucers. We drank prosecco and something sweet and herbal from a plastic liter bottle. He wrote. I read novels.
And we sat in the courtyard in front of our building and ate risotto as the silver summer light melted into the canal.
Returning with Jon several years later and to a Venice tinged with the burnished gold of autumn, I tried to find this restaurant. I knew that if I started in St Marks and turned right here and right again, here, then walked to here and turned left here I should find the old apartment building. But it wasn't there. I tried again. Perhaps I'd taken a wrong turning. It still wasn't there. The little canal, the courtyard, the restaurant, the apartment were all gone.
But tangibly, if only fleetingly, I felt the ghost.
Autumn Risotto with butternut squash and Madeira soaked golden sultanas (serves 2)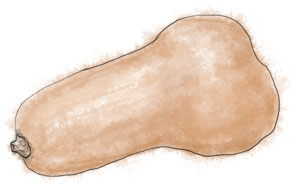 1 cup of rice
3 cups of hot stock (approximately)
1 cup of white wine
1 medium onion
½ cup of parmesan cheese (grated)
½ butternut squash
1tsp dried rosemary
¼ cup golden sultanas
1tbsp Madeira
2 ½ tbsp butter
1 tbsp olive oil
Salt and pepper
Peel the squash and cut into a small dice (something about the size of dice in fact)
Season with salt and pepper and the rosemary, toss with a little oil, then put on a baking tray into an oven heated to about 400 for 20 minutes, until it is roasted on the outside and cooked within (this conveniently coincides with the cooking of the risotto)
Pour the Madeira over the sultanas and let them soak up the liquid
Dice the onion finely and fry in 1tbsp of olive oil and ½ tbsp of butter on a low heat until it has softened. Season it with salt and pepper – the salt will make it release water too, so it will be less likely to burn
Pour / re-hydrate the stock into a pan and keep warm
Once the onion is cooked, pour in the cup of rice and toss in the oil to coat.
Add the glass of wine and let bubble for a moment so that the alcohol burns off.
Add the stock one ladle-ful at a time, stirring constantly. Keep the heat fairly gentle, you want the stock to seep into the rice, rather than boil away into thin air
Keep stirring, for about 20 minutes. You may not need all the stock, or, conversely, you may need to keep going with water until the rice is cooked – the texture should be fairly liquid – somewhere between a fork and a spoon.
Add the butternut squash and the sultanas and stir in the cheese and the butter
Take off the heat, cover and let rest for 2 minutes.
Serve with a grinding of black pepper and more cheese.