It finally happened; after weeks of obsessing about pumpkins, carving them, buying mini ones to decorate windowsills, roasting them, boiling them, pureeing them I may have reached my pumpkin quota.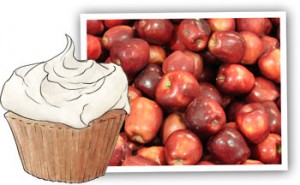 It was all going so well. My skin hadn't turned orange. There was still produce left in the shops. I could not see a problem with my pumpkin consumption. But then, yesterday, in a fancy Upper East Side salon while friend Kathleen opted for a tasteful plum mani pedi, I took down the bottle of vivid pumpkin orange and held it up to my nails and thought about how well it would match my Thanksgiving table cloth.
And suddenly it was all too much.
Luckily not before I attended my friend Kim's girl talk pre-wedding pumpkin-themed party – and yes, for the curious, the married folk totally passed on sex tips and reminded her that a husband would be well within his rights to leave a wife if her soufflés fall, or if her cushion plumping isn't up to scratch, or if she forgets to apply fresh make up and perfume when he gets home from work, and other useful things like that. Why, I'm sure that if Jonathan found out that I broke the iron over a year ago making a grill cheese sandwich – it didn't work and honestly, I can't think why it seemed likely to at the time either – and haven't ironed a pillow case since, he would doubtless storm off to his mistress in a black rage. But this is by the by. Kim served an awesome menu that kicked off with pumpkin spice cocktails, moved onto pumpkin ravioli and ended up with pumpkin pie.
There will be more pumpkin – the ever welcome pumpkin pie on Thursday – but for now, to adapt the worlds of Plop the baby barn owl "My pumpkin place is full, but my spiced apple cake place isn't"


Spice Apple Cupcakes
This cake can be baked in a loaf tin – in which case I sometimes serve it with toffee apple sauce or in slices spread with cinnamon butter, or with soft cheese. It's very much a tea time cake after a long walk in the cold, or after a strenuous heft round the supermarket. But the cup cake version is undeniably adorable – and can be topped with whipped cream and apple puree and maybe a dusting of cinnamon, so for cute factor, they're my Monday treat.
2/3 cup or 5 oz sugar – I use golden sugar, but white or light brown are both good – different, and good
2 1/2 cups or 8 – 10 oz sharp apples (peeled and cored weight)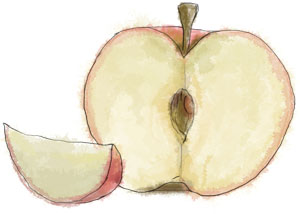 2 cups or 8 oz flour
1 tsp cinnamon
1/4 tsp nutmeg
1/4 tsp ginger
Pinch of salt
1 stick or 4oz butter
2 eggs
1 cup cream
½ cup unsweetened apple sauce
Pre heat the oven to 300
Tip the flour and spices into a bowl, then rub in the butter until the mixture resembles breadcrumbs (you can use a mixer, but this is the work of moments, and fingers save on washing up)
Peel and dice the apples then add to the flour mixture along with the sugar
Beat the eggs and mix in until the batter is smooth
Spoon the batter into cake cases (or into a lined, greased tin)
Bake for 1 ½ – 1 ¾ hours depending on the volume of your cupcake tin – I use a muffin tray – and the efficiency of your oven. When I use my parents' fan oven I find that 1.15 works fine. You want a golden crisp top and a soft interior. A loaf takes about 1 3/4 hours to bake
Whip the cream, fold in the apple sauce and top the cup cakes
If You Can Make That You Can Make This:
Swap out the apples for pears
Add a handful of golden sultanas to the mixture
Swap out the apples for plums (take out the ginger)
Add a handful of chopped nuts
Or toffee chips