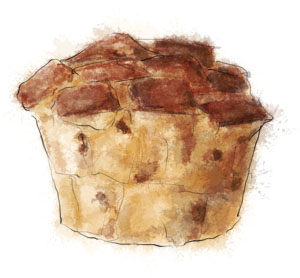 I was heading to my choir rehearsal when I heard a New Yorker having a really good day.
A group of tourists in brightly colored ski jackets (why?) approached him as we waited at the lights.
"Excuse me," asked one, "But how do you get to Carnegie Hall?"
A beatific smile crossed his face. "Practice, practice, practice," he said. They looked at him in uncomprehending confusion. "I mean, down there, and make a right 4 blocks."
Then he shot me a sidelong glance and winked.
At choir everyone knows where Carnegie Hall is and how to get to it by any means possible, up to and including assassination if that would help.
It's been the annual service of lessons and carols and we're gearing up for the Christmas Concert, the flash mob Messiah, the early Sunday services and the impromptu charity carol sings like hikers at the bottom of the Inca Trail adjusting their backpack straps and eating bananas. It's all very festive now, singing around the newly greened altar, sipping chardonnay provided by the welcome committee – nobody tell my Methodist grandfather about the wine in church! Spirits are high, morale is good.
But this could turn on a dime.
Choirs are sensitive beats. Skittish as thoroughbreds. I know two formally good friends who haven't spoken in years because of a falling out over who got to sing the Once In Royal David's City solo. And a singer friend of a friend had to leave a choir when it was discovered that she was having an affair with the organist who was dating the musical director. He eventually left his girlfriend and his organ job, and together with the singer, joined a rival church choir, which played an annual Christmas darts tournament against the first choir. Which sounds like a terrible idea to me.
All this greatly adds to the spice of life of course. And where there is drama, baking usually helps.
Panettone bread pudding (makes 8)
I buy cheap panettone from Bed, Bath and Beyond. Last year I was so concerned that they would stop selling it after Christmas that I crammed my freezer with chunks of it and was baking bread puddings well into May. Of course, they kept stocking them and in fact, put them on special offer in January.
I usually bake these in a muffin tray and turn them out as individual cakes. They're great warm with pouring cream and a grating of nutmeg. They taste as though you've spent all day delicately spicing, but that's the panettone for you – they actually take moments to make.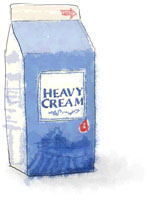 ½ panettone (about ½ lb)
4 eggs
1 cup cream
1 cup milk
½ cup + 1 tbsp sugar
Pre heat the oven to 350
Butter the inside of the muffin tin
Slice the panettone into 1 inch cubes
Whisk the eggs, cream milk and sugar
Dunk the panettone cubes in the liquid, then arrange in the muffin tin (or in ramekins)
Pour over the remaining liquid and let stand for 15 mins to let the custard get absorbed into the bread
Bake until the pudding puffs up and crisps on the outside, and is set in the centre – about 30 minutes
Turn out of the tin and serve with some pouring cream