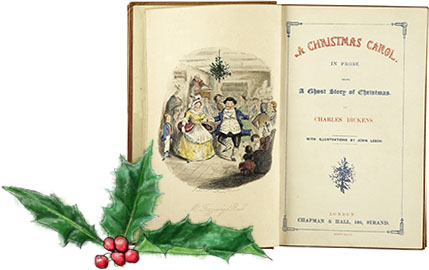 "Congratulations! You're engaged!" said one woman to another as they boarded the subway at 42nd street station. "Can I see the ring?"
"No." replied the other. "He's not given it to me yet."
Interesting. I stopped, hand on my iPod.
"Oh." She looked puzzled, but continued. "So how did he propose?"
"He hasn't yet. I just chose the ring."
"Uh – Uh? What?"
The woman next to me put down her Kindle to listen more closely to this emerging drama.
"We were walking past the shop and he says, which of these rings do you like, and I said, that one."
"So he hasn't proposed?!"
"He will. Over Christmas. I know it."
"Great," smiled the friend. "That's um, great."
People in the carriage exchanged glances. And one thought was plastered over all of our faces. Not great. Nowhere close.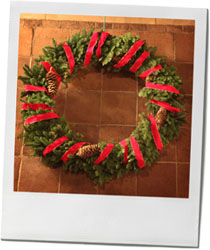 Firstly; this ring. There's no guarantee that it's for her, even if – and that's a bit if – he bought it. It could be his mother's 60th birthday or something. Or maybe he's helping a friend pick out a ring for his girlfriend. Or it could simply be a general curious question. It's by no means decisive.
Secondly; how did the friend know about the engagement? Clearly it's part of general discussion held up as fact. If there's no proposal, that's going to be embarrassing. What happens at Christmas when our keen bride to be gets a box of chocolates? Will she eat each one gingerly, waiting for her teeth to connect with platinum? And when there is manifestly no ring, then what? Will she wait with baited breath for New Years? And then what?
Thirdly; if this woman's friends know that she's "engaged", that news could be on facebook any moment now. What happens if the not-yet-fiancé reads about his impending marriage? How will that pan out?
It has all the ingredients for an epic saga. There's something almost Dickensian about the expectation, the teetering on the edge of heartbreak, the tragic flaw of hubris, the love that could be rent apart by mis-communication.
In my first term leading up to Christmas at University I had to read a lot of Dickens. I borrowed a set of brown leather books from the college library. They had gold-trimmed pages and looked exactly how Dickens' books should look. Just holding one could transport the reader out of a cold college room to a leather chair with a glass of port balanced on the arm, in front of a crackling fire – in short, to Christmas.
I feel the same way about this dinner. It's a low effort high dose of festiveness, with a solid, traditional, Victorian resonance.
Could it prompt a proposal out of an unsuspecting guy who made the foolish mistake of not walking past a jewelry shop with his eyes front and centre? Well, it hasn't up to this point, but I have hopes for it. And in terms of old school Christmas romance? I don't think it can be beaten.
The parsnips and carrots roast at the same temperature and in the same time as the birds, making this a very easy meal to put together – especially for an impressive dinner party. You can prepare everything in advance, and roast an hour before you want to eat.

Roast Poussin (or Cornish Hen) with a port redcurrant jus, Bread Sauce Scented Mash and Roasted Carrots and Parsnips
Roast Poussin (serves 2)
(for more people, add more birds, prunes and onions. Leave the jus ingredients the same – they'll still be plenty up to about 6. After that, add a splash more stock and port)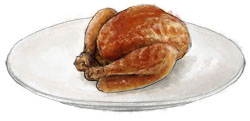 2 poussins or Cornish Hens
4 pitted prunes
1 onion
4 cloves of garlic
2 tbsp butter per bird
Salt and pepper
½ cup port
2/3 cup chicken stock
12 tbsp redcurrant jelly (or cranberry sauce)
Pre heat the oven to 425
Season the cavity of each bird and pop in 2 prunes and 1 quarter of onion
Rub butter over the outside of the bird and season well. Place in a roasting tin
Scatter the unpeeled garlic cloves in the roasting tin, and the leftover onion. (Stop here if you're preparing ahead)
Roast for 55 minutes (the meat should be 175 F on a thermometer and the juices should run clear)
Transfer to a serving dish and cover with foil to rest and keep warm
Put the roasting pan on the heat and pour in the chicken stock and port. Scrape up the bits from the bottom and squeeze out the garlic, removing the skins
Add the redcurrant jelly and bubble to reduce slightly

Bread Sauce Scented Mashed Potatoes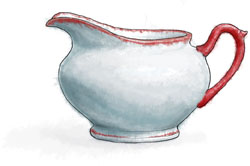 1 baking potato per person
½ tbsp butter per person
Salt and pepper
Onion
3 Cloves
Pepper
1 bay leaf
Splash of cream
Peel and cut the potatoes into 6ths
Put into a pan of cold water with the quartered onion, 3 cloves, and a bay leaf
Boil the potatoes until cooked through (about 15 minutes from when the water boils, depending on the size of the potato pieces)
Drain the potatoes and put the sieve over the pan to steam off the water. Pick out the onion, the cloves and the bay leaf
Mash with butter
Add a splash of cream and season well with salt and pepper
Cover with plastic wrap if making ahead, and re-heat in a pan before serving (or in the microwave). Stir in a little extra cream and butter if the potatoes look a bit dry from reheating.

Roasted Parsnips and Carrots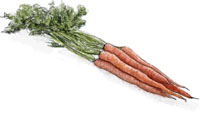 1 parsnip per person
2 carrots per person
Olive oil
Salt and pepper
Rosemary or thyme – optional
Fresh lemon
Peel and chop the vegetables – I like to cut them into lengthwise quarters.(If you're preparing ahead, leave them in a bowl of water in the fridge at this stage)
Toss with olive oil, salt and pepper and a few sprigs of fresh thyme or rosemary if you have it, then tip onto a roasting tray
Give the birds a ten minute head start, then put the tray in the oven for 45 minutes
Spritz with a little lemon before serving
For dessert, how about:
easy bread pudding?
Or vanilla ice cream with sweet sherry poured over