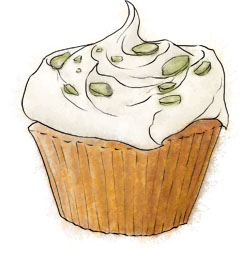 Back in New York, people are gradually beginning to recover from Friday night and emerge blinking into the New Year.
For Lizzy, romance and reality collided pretty much on the stroke of midnight when boyfriend Jay (met over the summer halfway up a mountain) sighed happily and said that his resolution for 2010 involved finding a place for them to live together. The only catch? He works way out on Long Island, and she's finally got the walls of her upper west side studio painted a color that she likes.
"I may become an exile for love," she fretted.



For Sara, who spent New Years Eve at a party with people who were friends on facebook but turned out to be real life strangers, reality was biting hard too. "2011 is all about change. I have resolutions; I'm going to fall in love. I'm going to eat more vegetables. I'm going to read at least one novel a month.  I'm going to take vitamins rather than just buy them and leave them on the nightstand in the hope that I'll absorb the goodness by osmosis. I'm going to do my own manicures and save the money and buy a Coach bag."

As for me? Recovering from a night of pink champagne and dancing courtesy of my Mother-in Law's ex-hairdresser, now relocated to NY to trim the locks of the rich and famous, and his artist boyfriend, who hosted a beautiful party that even jet lag could not diminish in their Grammercy Duplex, I am resolved that there will be no resolutions.

I'll save them for September and the full zeal of that back to school feeling that makes me want to buy a notebook, make lists of improving activities that I might take up, collect information for sewing classes and judo and the rest of it.
And, as far as I'm concerned, Christmas isn't over yet. Not until epiphany, 12 days after Christmas, when the wise men finally manage to get their camels across the desert and rock up to the manger with, as Godson Arthur put it, their gifts of Gold, Frankenstein and Myrrh.

So I'm celebrating with a cupcake that any wise man would be lucky to get his hands on; scented with roses, adorned with cinnamon cream and sprinkled with green pistachios.
Rose Scented Cup Cakes (makes 12 fairy cakes, 8 muffin-sized cakes)
All the ingredients should be at room temperature before you start. You'll get more reliable cakes if you use scales to measure by weight rather than volume in cups.
1 stick or 115g room temperature butter
½ cup or 115g sugar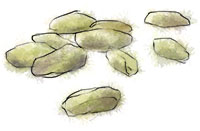 2 eggs
1 cup or 115g flour
¼ tsp baking powder
1 tbsp rose water
1 ½ cup cream
1 tsp cinnamon
2 tsp honey
¼ cup ground pistachios (or whole pistachios (shelled) tipped into a bag then bashed with a rolling pin)
Pre heat the oven to 350 (180 C)
Line the cake tin with paper cases
Beat the butter and sugar together until pale and fluffy (takes about 5 mins – faster in a mixer or with an electric whisk)
Whisk the eggs then add to the mixture a bit at a time until incorporated
Sift the flour and baking powder together then stir in in a few batches
Mix in the rosewater
Spoon into the cake cases and bake for about 15 – 18 mins until the cakes are golden and a toothpick inserted into the centre comes out clean. If you have a dodgy oven (like me) turn the tray half way through cooking to try to get a more even temperature
Transfer to a rack to cool
Whisk the cream with the honey and cinnamon until it's soft but firm and able to hold peaks
Once the cakes are cool, top with the cream and decorate with the pistachio nuts
If you can make that you can make this:
Decorate the cakes with sugared rose petals (wash and dry rose petals, dip in egg white then into sugar, allow to dry)
Add a small dice of Turkish delight to to mixture – about 50 – 100 g, which works out as a handful when I make it
If you don't like rosewater, use orange water, or a tbsp of orange juice and the zest of half an orange