Ingredients (serves 2)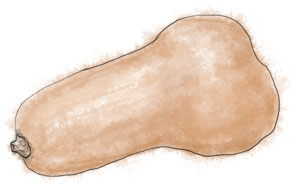 1 cup of rice
3 cups of hot stock (approximately)
1 cup of white wine
1 medium onion
½ cup of parmesan cheese (grated)
½ butternut squash
1tsp dried rosemary
¼ cup golden sultanas
1tbsp Madeira
2 ½ tbsp butter
1 tbsp olive oil
Salt and pepper
Peel the squash and cut into a small dice (something about the size of dice)
Season with salt and pepper and the rosemary, toss with a little oil, then put on a baking tray into an oven heated to about 400 for 20 minutes, until it is roasted on the outside and cooked within (this conveniently coincides with the cooking of the risotto)
Pour the Madeira over the sultanas and let them soak up the liquid
Dice the onion finely and fry in 1tbsp of olive oil and ½ tbsp of butter on a low heat until it has softened. Season it with salt and pepper – the salt will make it release water too, so it will be less likely to burn
Pour / re-hydrate the stock into a pan and keep warm
Once the onion is cooked, pour in the cup of rice and toss in the oil to coat.
Add the glass of wine and let bubble for a moment so that the alcohol burns off.
Add the stock one ladle-ful at a time, stirring constantly. Keep the heat fairly gentle, you want the stock to seep into the rice, rather than boil away into thin air
Keep stirring, for about 20 minutes. You may not need all the stock, or, conversely, you may need to keep going with water until the rice is cooked – the texture should be fairly liquid – somewhere between a fork and a spoon.
Add the butternut squash and the sultanas and stir in the cheese and the butter
Take off the heat, cover and let rest for 2 minutes.
Serve with a grinding of black pepper and more cheese.
This recipe originally appeared in a post about the ghosts of boyfriends past.