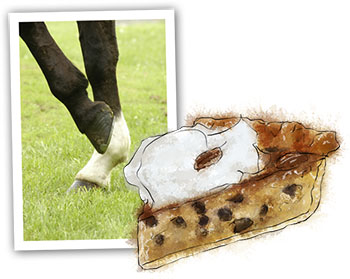 When I was a child we spent family holidays at the Headlands in Cornwall, a proper old-fashioned seaside hotel with a sprung-floor ballroom, a bar serving cocktails with plastic monkeys hanging from the glasses, and a dress-for-dinner dinner in the dining room, overlooking the crashing ocean, accompanied by a man on a piano mostly playing Memories from Cats.
In the evenings our entertainment was meticulously scheduled by the manager to ensure maximum organized fun: quiz night, disco night, and, best of all Horse Racing Night.
My cousins and I would watch in fascination as the vast plastic game board was rolled out onto the ballroom floor, and as the giant foam dice (bigger than a child) were hoisted up onto the stage. Adults gathered, the pianist finished Lady In Red and went off for a cigarette, pina coladas were ordered – we tried to steal the monkeys. And then the manager took to the mic wearing his best DJ and a winning smile and we were off.
At the start of each race guests would volunteer to be horses. They'd dress in a sash and a jocky cap. Then everyone else would bid to "own" them and bet money on whether they'd win or not.
Now I was brought up Methodist. My grandpa is so Methodist – a whole other sect of Methodism called Independent Methodism, no less – that he refuses to play Beetle drive, hasn't  had a drink in 96 years and shows no sign of wanting to hot foot it down to the pub any time soon. Ergo, betting on a giant board game was absolutely my only exposure to gambling as a child – and one that I found exciting beyond imagining.
I also liked to dress up as the Horse as often as possible, but that's another story.
Days after Jon and I got engaged we went to Las Vegas on an incredible 40 buck a night deal at the Luxor. We gazed in wonder at the slot machines in the elevators, then looked back at each other furtively; I thought Methodism was rigid – Jon was brought up Quaker.
So there we were, free cocktails in hand, free get-you-started chips on the blackjack table, taking the house by our own specially devised method – drinking in free drinks more than we lost in gambling. It was brilliant.
It seems to me that there's something of this spirit of innocent fun about the Kentucky Derby too.
The hats, the gloves (love a glove moment) the mint juleps and, of course the Southern Food.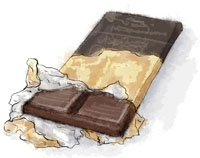 From the moment I heard about Thoroughbred Pie I was enchanted. The name alone. Thoroughbred pie. Amazing. And once I discovered that it was in fact a chocolate chip pie I was convinced. And there's bourbon in it.
I've spoken before about the relationship-building aphrodisiac properties of pastry, and if this pie doesn't work for you, then you're probably eating it with the wrong person.
Thoroughbred Pie
For the pastry (or use a pre-bought pie shell – I tried a Whole Foods one recently that was really delicious):
9 inch pie dish (or something close)
6 oz flour
3 oz cold fat – I use half butter half lard, which gives a light crisp flaky crust. Butter tends to make a harder crust. Tip from my grandma.
Scant 1 tbsp ish of ice cold water
Pinch of salt
For the filling:
½ cup unsalted butter
2 large eggs
1 cup sugar (if you have it to hand, take out 2 tbsp and replace with 2 tbsp of brown sugar to add a deeper flavor)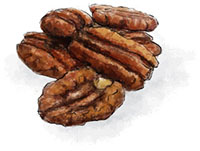 ½ cup flour
200g (2 bars of Green and Blacks) dark chocolate chopped into chips (about 1 cup)
1 ½ cup pecans
2 tbsp bourbon
(optional – 1 cup cream for whipping and serving alongside)
Start with the pastry:
Sift the flour into a bowl with the salt, and cut up the cold butter and lard into a dice
Tip the fat into the flour and rub through your fingers until the mixture resembles sand. If the mixture becomes oily, chill in the fridge for 5 mins then carry on. (You can do this in a food processor, in which case blitz for about 1 minute.)
Add 1 tbsp of ice cold water and mix with a knife to bring the dough together. If the dough is still like sand add more water a tsp at a time until the dough forms a ball. (In the processor, add the water down the feed tube and pulse to bring the dough together, finishing with your hands)
Wrap the dough in plastic wrap (or in a ziplock bag) and rest in the fridge for at least half an hour
Pre heat the oven to 425 f (about 220c)
Roll out the pastry into a pie dish, (about 9 inches) then bake for 10 mins until it's just starting to harden up. Take out the pie and turn the oven down to 350f
Onto the filling: melt the butter and let it cook so that it browns slightly – this gives the filling a rich nutty flavor. Allow it to cool (but stay liquid)
Meanwhile, spread the pecans out on a baking sheet and warm them in the oven for a few minutes to crisp up – you should be able to smell when they're done – but keep an eye on  them to make sure they don't burn
Mix the sugar into the melted butter until dissolved, then stir in the flour, pecans, half of the chocolate, and the bourbon until combined
Sprinkle the rest of the chocolate directly into the pie shell, then pour the filling on top
Bake for 25 – 30 mins until set
Serve with whipped cream