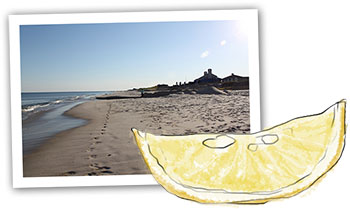 Summer in New York brings with it a mass weekend exodus to the beach.
I'm not much of a beach person really, and I enjoy my weekends in the city – markets, visiting the latest ice cream truck, walking in the park, reading magazines on the Highline, wearing flip flops in Bergdorfs and not getting sneered at, coral colored $30 mani pedis, being able to get a table at Lupa etc.
But was this a case of ignorance being bliss? 
"The beach is wonderful" people said. "The Hamptons are so beautiful! You guys should totally go!" And then we were recommended a B and B in the part of the Hamptons where the fabulous Ina Garten lives, and I wanted to see / stalk her if possible, so we booked in and off we went.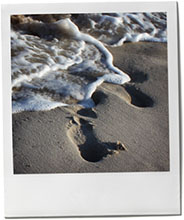 Our first mistake was taking the train, not hiring a car. The taxi ride to the B&B cost $20, and then it turned out, the B&B was in the middle of nowhere – rows of residential mansions, but not a restaurant, café, or shop to buy water at in sight.
The following morning our landlady dropped us in the town so we could queue for an hour to eat brunch. Then we decided to go to the beach. "How long would it take to walk?" we asked the hostess. "About 15, 20 minutes," she thought, so we set off into the mid-day sun.
Half an hour later, the road stretched out before us, shimmering in then heat, with no sign of the ocean at the end of it. "Did we go in the wrong direction?" I fretted. "How wide are the Hamptons anyway?"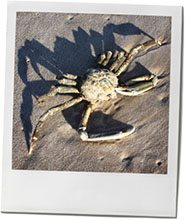 45 minutes, a glimpse of glitter on water. An hour and a qauter later, we collapsed onto the sand, put our towels over our heads and slept. It was stunning, but honestly, the shine had been taken off the day a little.
"Do you think it was so inconceivable to the hostess that we actually meant walking that her brain just processed that bit out?" wondered Jon.
The last train was cancelled, so we had to pay again to get the Jitney home. We drove into the city at 3 in the morning. The pitta restaurant outside our apartment building was bustling. We went in and sat down, and were at home again.
Chicken with Tzatziki (serves 4 – just add more chicken for more people)
On subsequent visits to the beach, all of them a lot more successful than the first, grilling has been the primary mode of cooking. This simple chicken (you can also oven bake it, grill it, or oven bake it and grill it for a few moments just to get some char) draws on the Greek flavors of my local pitta shop. It's great torn and stuffed into pitta breads, with a herby salad, and bowls of olives and tomatoes alongside.
8 chicken drumsticks, or a mixture of legs and drumsticks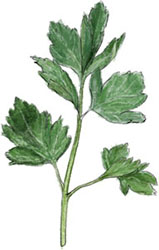 1 large lemon
2 cloves of garlic
Olive oil
Salt and pepper
1 large pot of Greek yogurt
4 scallions (spring onions)
½ cucumber
2 tbsp fresh parsley
1 tbsp fresh mint
Pitta breads, bag of salad with extra parsley, dishes of olives and tomatoes drizzled with olive oil
 
Put the chicken in a shallow bowl and zest half the lemon over it. Squeeze over the lemon juice, Add about the same amount of olive oil, season with pepper.
Crush one of the garlic cloves with the back of your knife (Or by dropping the wooden chopping board on it), and drop into the chicken. Cover with plastic wrap and marinate for a couple of hours (overnight in the fridge ideally)
Pre-heat the oven to 400f, then roast the chicken for 45 minutes until cooked through (or grill outside with the lid on, or roast for 40 minutes and finish off on the grill)
Meanwhile make the Tzatziki by chopping the scallions, de-seeding and dicing the cucumber and snipping up the herbs with scissors. Mix into the yoghurt, then grate in the garlic. Season with salt and pepper (especially pepper), then drizzle the top with a little bit of olive oil (about 2 tsp)
Serve the chicken with the sauce on warmed pittas