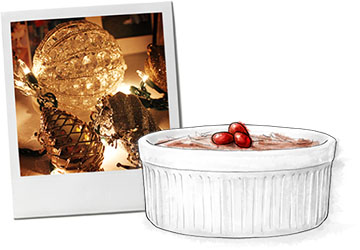 Big news from Rachel at choir. Her movie has been released!
In selected cinemas. For a limited time.
If you should so wish, you could see her reciting more than two lines. Yeah. That thing you're feeling right now is envy.
Though, slight cloud on the horizon, she is concerned that her parents might want to go and see the film out of a sense of extreme pride. Only it is very important that they don't go and see the movie. Because mostly, everyone is naked in it, most of the time. Not my friend Rachel, she'd want me to emphasize that, but basically everyone else.
I feel this anguish. After all, most of the television episodes I have written involved some kind of toe curling sex, usually in the name of comedy I might add, but still. Not the kind of thing you really want to watch with your parents. And I have the kind of parents who brow beat me continually with praise and support and invite the neighbors round so we can all sit on the sofa in front of the big TV in the lounge and blush together in mortification.
Even an evening rehearsing Christmas carols could not restore Rachel's festive spirit. "I saw the movie at a screening, and honestly, I was IN it and I was pretty shocked by it."
I was feeling low on the old Christmas spirit myself, having spend the day engaging with round one of the Great Christmas Shopping Marathon, ahead of the Great Family Christmas UK Road Trip. There's nothing like standing in Marshalls with a tin of fancy salted caramels in one hand and a bottle of Philosophy bubble bath in the other trying to make a clear headed decision while Mariah blows your mind one note at a time to dissipate festive feelings.
Day like these require dinners like these. Proper old-fashioned Dickensian Christmas food – little pots of tender duck, hot buttered toast for scooping and spreading, cranberry confit on the side, and a glass of red wine.
Just like that. Christmas again.
Duck Rillettes (serves 2 – 4 as a main course, 6 as a first course)
This recipe comes from Delia Smith's Winter Collection. She suggests making it in a terrine and slicing it, though I prefer to make it in ramekins, and serve it with toast for dipping and spreading, almost like a paté.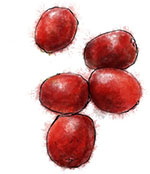 1 duck (quartered)
1 tbsp chopped fresh thyme
¼ tsp mace
2 cloves garlic chopped
15 black peppercorns
15 juniper berries
225 ml white wine
9 cranberries
1 tsp salt
 
Preheat the oven to 400f
Stab trough the skin of the duck with a skewer, then rub at least 1 tsp of salt into the skin
Put the duck on a rack in a roasting dish and roast for 1 hour, pouring off the fat half way through
Put the roasted duck into a casserole dish. Sprinkle over the thyme, grate in the garlic, smash the juniper and pepper in a pestle (or by dropping the chopping board on them) and add. Pour in the wine and cook at 325f for 2 hours
Take the duck out of the liquid and pull the meat off. Pack this into ramekins
Pour over the cooking juices from the casserole and decorate the top of the ramekin with a few cranberries or peppercorns. Cover with plastic wrap and put in the fridge for a few hours or up to 3 days
Serve with cranberry confit and toast