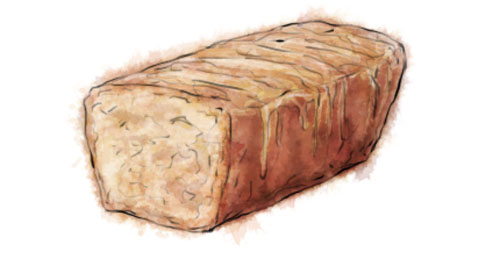 The skeleton of the Christmas tree is out on the pavement waiting to be collected. The majority of the needles have been swept up, though we did find some in our bed this morning, which is frankly, a little curious. Anyway. It's gone. The holidays are over. In spite of the unseasonably mild weather, January is beginning to bite in all kinds of insidious ways.
For some of my friends, it's the realization that they have paid up front for 11 more pilates classes and can still barely move almost a week after class one. In one extreme case, replace the word "pilates" with the words "Ariel" and  "Yoga."
Another friend is already behind on her reading 2 novels a month schedule. "I had to finish Kite runner this weekend, and I have, in fact, not started it yet."
"I made two resolutions" said Karen. "One was to organize my date planner better, the other was to stop feeling guilty about things. Yesterday my mom called to remind me that I'd forgotten to send a card to my niece for her birthday. Double whammy."
Meanwhile, one week back in America, Jon is over jet lag sleeping at night, up reading the paper in the morning like we've never been away, whereas I seem to have taken the five hour time difference to the next level; general hibernation.
Times like these require cakes like these – easy to put together, no heavy mixing required – that go perfectly with a pick me up coffee, or even as a rushing out of the door breakfast. It's somehow calming and cheering to know that there's a cake in the kitchen. The austerity of the season is held at bay for another week.
Pear, Cranberry and Walnut Loaf Cake
1 cup grated pear, wrung out in a clean dish towel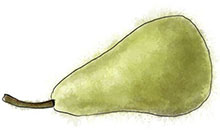 ½ cup chopped walnuts
½ cup dried cranberries
1 ¼ cups flour
¾ cup sugar
1 tsp baking powder
½ tsp baking soda
½ tsp salt
2 eggs
½ cup vegetable oil
½ cup plain yogurt
1 tsp good quality vanilla extract
 
Preheat the oven to 350
Mix the pear, walnuts, cranberries, flour, sugar, baking powder, baking soda and salt in a bowl
Mix the eggs, yogurt, oil and vanilla extract in a jug
Pour the wet ingredients into the dry ingredients and stir to combine
Butter a loaf tin and pour in the cake batter
Bake for 55 mins until golden brown
Maple Glaze
1 cup confectioner's (icing) sugar
1 tbsp maple syrup
1 tbsp lemon juice
1 tsp milk (if needed)
1 tsp milk (see how thick the mixture is)
 
Sift the icing sugar to get rid of lumps then mix with themaple and lemon. If the glaze is still stiff, add the milk
Pour over the cooled cake
If You Can Make That You Can Make This
Use apples instead of pears to make an apple cake
Use zucchini instead of pears to make a zucchini cake
Or try this apple loaf cake
Or these banana muffins