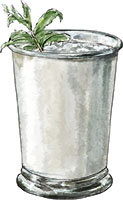 My Mum and Dad were visiting New York, and we took a side trip out of the city to see what we could see and have lunch. What I saw was a four leaf clover, right in the middle of a grass verge by the sidewalk.
I don't know how I spotted it. My family will tell you that, to me, Where's Waldo is one of life's great mysteries. But spot it I did. I stopped. Bent down. And picked it.
"That's very lucky," said Mum, who admitted that up to this point she hadn't really believed they existed. "What are you going to spend the luck on?"
The idea of luck as currency appealed to me. What should I spend my luck on? It would take some thinking about.
"Lottery ticket," said Jon when I showed him the now limp leaves over a delicious dinner at Clearwater that night. "Pick a nice big jackpot, kiss the lucky clover and win big."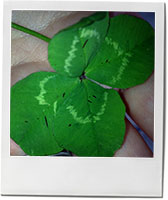 "I'll think about it," I said, carefully slotting the clover into the back of my notebook for safekeeping, as though it were the world's most useful and magical gift certificate.
On the way home a black cat walked in front of my path.
Let me reiterate: I was on a path. A back cat walked in front of me. In a city of apartment dwelling felines, this is a singularly unusual event.
"Lucky!" said Mum.
"It's adding up," said Dad.
"That's it. We're totally having a bet on the Derby," said Jon.
We walked back to the flat to drink coffee and look at photos. People that I love I the city that I love. And I felt extremely lucky, clover, cat or no.
Frozen Mint Julep (per glass)
I love this description of how to make a traditional mint julep, and if you consider yourself a purist, I recommend that you heed the writer's advice. But this version is the version that I actually prefer to drink. Extra frosty, extra minty, with no annoying mint bits in the teeth – and it's easy to make a pitcher using the same basic proportions.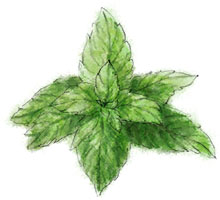 ¾ cup crushed ice
1 measure water
2 measures bourbon (or Kentucky Whisky)
1 measure of mint sugar syrup (to taste)
Fresh mint to garnish
 
Spoon the crushed ice into your julep cup and add the whiskey, water and mint syrup
Stir to combine and garnish with a fresh sprig of mint
For the mint sugar syrup
1 cup sugar
1 cup water
1 cup fresh mint leaves
 
Stir the sugar water and mint together in a pan over a medium heat until the sugar has dissolved
Cool off the heat for 30 mins to allow the mint to really infuse into the syrup
Strain the mint out using a fine sieve and keep the syrup in the fridge until needed – lasts a month, covered and chilled
If You Can Make That You Can Make This
Use the syrup in lemonade to give it some zing
Or make frozen mojitos by blending 1 measure of white rum, 1 measure of lime juice, 1 measure of mint syrup and a cup of ice together. Top up with a little soda water