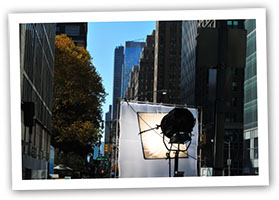 Living in New York can feel like living on a movie set – and not just because there are movies shooting all over town. A friend of mine who works at The Whitney watches a crew move in every night and transform the place with lights and fake walls into a more movie-esque version of the Whitney, complete with fake modern art, hung over the actual modern art, because apparently it looks more like modern art than the modern art does.
Possibly because the city feels like a film set, people are pre-disposed to act as though they are themselves in a movie. I've never seen anybody throw a martini over someone in any other city in the world, but I've been there to witness it in the flesh on more than one occasion in Delicatessen on a Friday night.
I had my own movie moment today – it's Spring, albeit a gloomy one, but spring nonetheless, so I was wearing a skirt. Then I walked over a subway grating, and suddenly I was flashing lower Manhattan a la Some Like It Hot. But, and this is really my point – if a woman in a skirt had walked over a subway grating in New York and not found herself clutching at her skirt and her dignity, we would all have felt that the city had somehow let us down.
I met Andy at a Tribecca film festival related party. She told me that she had recently been on a date with a new guy who took her to a fancy spot that, it turned out, had lost their reservation. They bought beer in paper bags, waited on a bench for an hour and a half, only to discover that the host had taken down their names wrong, and they'd missed the table again. At 10 pm now, and thoroughly starved, they gave up and went for a slice of pizza. He was angry, she was too hungry to care. The date was clearly a bust. No good could come of it. But there, standing up at the counter eating pepperoni, all awkwardness suddenly slipped away, and they were chatting like friends at last, and there, under the strip lights, they kissed and agreed to meet again.
"It was just like a movie," she said. But in a city where you look up and your every view ought to be on some kind of IMAX, how could it not be really?
Vanilla roast chicken breasts
This recipe comes from an old issue of Marie Claire. I love its fragrant springy aroma, and I cook it a lot – it's very simple to make, and feels somehow very exotic. The leftover half vanilla pod can be put in a jar of sugar to make vanilla sugar. The original recipe calls for 4 tbsp of olive oil and "the juice of 4 lemons." Since lemons vary in size so much I use equal amount of both, and measure or guestimate in terms of ½ cups. It's what works for me. The same amount of marinade will do 4 chicken breasts too, if you're cooking for company.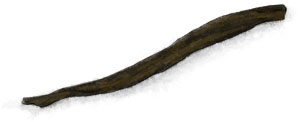 2 chicken breasts
1/2 vanilla pod
2 tbsp soy sauce
2 tbsp soft brown sugar
½ cup lemon juice
½ cup olive oil
Salt and pepper
Rice or cous cous to serve
 
Preheat the oven to 400f
Slice the vanilla bean in half and use the edge of the knife to scrape out the seeds into a dish. Add the soy, sugar and lemon and stir to dissolve the sugar before adding the olive oil and mixing everything together
Slash the skin of the chicken breasts a few times, then marinate, skin side down for 15 minutes. Turn over, and marinate for another 15 mins (if you don't have time, rub the marinade in a bit and cut straight to the cooking)
Season the chicken and roast skin side up until the chicken is cooked through – about 20 mins, depending on the size of the chicken breasts and the real live temperature of your oven
Let the chicken rest for 5 mins covered with tin foil before serving with the juices poured over
This chicken is lovely with rice or cous cous – grate some lemon zest over before serving and maybe add a handful of toasted slivered almonds or pine nuts