I only met Tia once. She was telling a hilarious anecdote to a gallery full of strangers, about the time she gatecrashed a party on Justin Bieber's tour bus.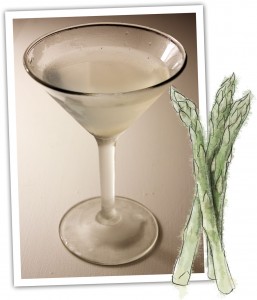 But I am friends with Lisa, and Lisa was friends with her, well, friends in that they had both been interns at the same company one summer and had kept a kind of competitive eye on each-other ever since. So when Tia invited her to an apartment warming for her new place – bought, not rented – this would usually have been cause of jealous muttering and sulking and probably a bit of drinking too.
But Lisa had an ace up her sleeve. She had recently started seeing TJ, who was handsome in an indi pop star sort of way – all skinny jeans and stripy t-shirts and eating McDonalds because it was so retro.  His father owned a company in Hoboken that made the kind of dye that you need to set a logo on a plastic bag. He worked in the family business, waiting for his band to really take off,  lived in a loft in Williamsburg and was rumored to have a sizeable trust fund. Almost a month in, Lisa had met his mother for lunch in Bloomies, and the general consensus was that things were going pretty well.
I'm told that Tia opened the door of her East Village one bed wearing denim cuts offs and a top made out of an Alexander McQueen Skull Scarf.
"Lisa! How amazing to see you! It's been too long! And you must be TJ! Great to meet you! Have a drink."
Martinis of course.
It was one of those parties with a lot of drinking and not nearly enough eating, where people get martini refills just to eat the olives. So when Tia brought out the tray of asparagus spears people gathered round in hushed expectation. "So what you do," Tia took a spear, "is dip the asparagus in the hot butter, then you sprinkle it with salt, and then …" she raised the spear to her mouth and, well. People blushed.
Lisa rolled her eyes, and barely noticed that TJ had a slightly stupid grin on his face that was a recipe for trouble. Tia licked her lips and smiled. The dice was cast;
Hot butter. Hot looks and, one rather distressing week later, even hotter sex.
It all brought into contention in Lisa's mind whether the best way to a man's heart was really through his stomach after all, or rather through his jacket pocket with a sharp skewer.
Now I wouldn't suggest for one moment that you use asparagus to seduce a man away from the woman he came in with. But it does have form. I leave that with you.
Red Snapper with Asparagus in White Wine Butter Sauce
There are 2 ways for a food to qualify as an aphrodisiac. It can either contain some fantastic chemical boosting vitamins or minerals, or, frankly, it can look phallic in the right light with a pinch of imagination.
Considered by traditional Indian medicine to help improve the circulation, and by ancient Chinese medicine to increase passion and love, Asparagus, packed with vitamins A B C E and K, potassium, iodine and folate, and looking like, well, looking like asparagus, qualifies on both counts. It's not called a "spear" for nothing.
Butter sauce is one of the most decadent things to eat with asparagus in existence. This is a really simple version that only requires a moment's work before serving – nothing that would keep you in the kitchen too long on a date.
Ingredients (serves 2)

2 red snapper fillets (or any white fish fillets that you like – though
these have a beautiful pink skin)
1 bunch of asparagus, with the hard white ends snapped off
1 tbsp butter (cold) cut into quarters
1tsp butter (warm)
1 ½ tbsp white wine
Salt and pepper
Lay out a double rectangle of foil about the size of a sheet of printer paper
Lay the asparagus in the middle of the foil in a line and season well.
Place the red snapper fillets on top, skin side up. Season with salt and pepper and dot with 1tsp of soft butter.
Pull the edges of the foil up and over as though you're going to make the parcel.
Pour the wine into the parcel – try not to wet the fish skin.
Press and scrunch the edges together to seal the foil.
Place in a preheated oven at 350 for 8 minutes.
Take out the fish and the asparagus and arrange on a plate.
Whisk the cold butter into the hot wine one lump at a time (I use a little salad dressing whisk, but a fork will do as long as you're careful not to rip the foil). The sauce will thicken and start to smell amazing.
Pour the sauce over the fish and asparagus to serve.
Serving Suggestions
Serve with boiled potatoes with a handful of chopped flat leaf parsley scattered on top
Or with some crusty French bread
If you want to read about more 'fish in foil' recipes, go here: "En Papilotte"
If your date is finickity (like mine) and doesn't eat fish, try could try pork chops with cream and lemon sauce – delicious for dipping asparagus into.