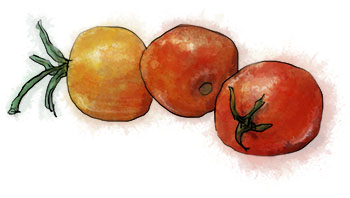 Too hot to walk quickly through the muggy Manhattan weather, I strolled along behind a couple of girls and listened to them chatting.
"The great thing is, we're really getting fit as a couple," said one girl to the other.  "Not doing the same sports, but both doing more exercise."
"That's awesome," encouraged the friend.
"Well, there might be a problem."
"Really?"
"Nick signed up for Trapeze lessons and the instructor is Gary."
The friend gasped in horror, "Not Gary Gary? Your Gary?"
"Yeah. Gary Gary."
They rounded the corner and then they were gone, leaving me with a creeping sense of dread for Nick, up on his Trapeeze platform entirely at Gary Gary's mercy, leaping off the platform, swinging through the air, leaping, reaching, and hoping, as we all hope, for someone to catch him.
No Cook Mezze Picnic  
Too hot to cook, I find myself wanting to eat mezze style – picking at salads and pita bread, a bowl of hummus, a few chunks of salty feta cheese drizzled with a little olive oil, a slice of melon, a few green olives.
Hummus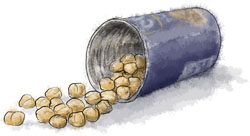 1 can of chickpeas
2 tbsp tahini paste
2 tbsp Greek yogurt
2 tbsp lemon juice
2 cloves garlic
Olive oil
 
Drain the chickpeas and put into a food processor
Add the tahini and grate in the garlic
Blend until smooth, then stir in the Greek yogurt and lemon juice. Taste and adjust
Scrape into a bowl and drizzle olive oil on top
Fattoush Salad
This traditional salad uses toasted pitta as a kind of crouton – the citrusy dressing soaks into the pitta. Delicious.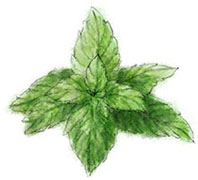 ½ cup cherry tomatoes
½ cucumber (about 5 inches)
¼ cup mint
¼ cup parsley
4 cups romaine lettuce hearts
2 scallions (spring onions)
2 pitta breads
½ cup feta
¼ cup pitted kalamata olives
1 half lemon
¼ cup olive oil
Salt and pepper
 
Tumble the romaine leaves into a large bowl, then snip in the herbs and the scallions
Cut the tomatoes in half, and halve, de-seed and dice the cucumber. Toss into the salad with the olives and feta
Toast the pitas in the toaster, then break into shards and add to the salad
Squeeze the lemon into a jug, add the olive oil, season well and whisk to mix. Pour over the salad, soaking the bread. Then toss the salad to mix well