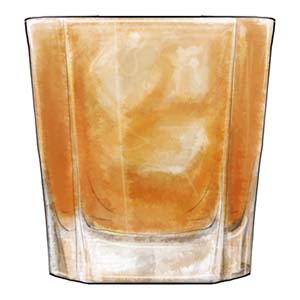 You know the set up – a party, lots of chat, lots of noise. And suddenly somebody says something that synchs up with an infinitesimal lull, and a sentence slices through the atmosphere like a hot knife through butter.
"Then I woke up and there was a penguin in my bathroom!"
Total silence.  Verbal tumbleweed on the main street of a small town from a classic western.
A friend of mine experienced one such moment at last week's election night party:
"You remember when I dated that guy, the prison guard from Sing Sing?"
This is when it's handy to have a cocktail within reach.
Maple Bourbon Cider (serves 4)
I found this recipe on Martha Stewart Living the day after Thanksgiving last year, when I was looking for something lethal and Autumnal to go with my turkey sandwiches. The first glass fills you with mellow fruitfulness, the second makes you tell dirty jokes and reveal secrets about your love life that you wouldn't ordinarily mention in public – i.e. this drink is fabulous.
6 oz bourbon
4 tsp lemon juice
2 tsp maple syrup
1 cup apple cider (or apple juice)
(optional pinch of cayenne pepper / cinnamon stick to garnish)
 
Pour everything apart from the pepper into a shaker
Fill with ice and shake to mix
Pour into chilled glasses and serve with a pinch of cayenne pepper on top, or with a cinnamon stick