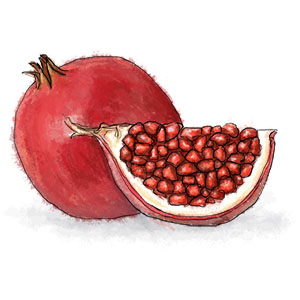 "I don't want to be a King," protested Arthur, when told that he had to participate in the annul family nativity show. "I don't want to and you can't make me."
"We'll see about that" muttered his Aunt, marching him upstairs to don a costume.
"Three Kings in the East saw a bright star in the sky," narrated Alex, "They turned to each other and said, Lo, a boy is born in Bethlehem, we shall travel to see him."
Out came 2 turbaned and cloaked Kings, and Arthur, in his Lion costume, (Lion King).
"I shall bring him gold!"
"I shall bring him myrrh"
"And I shall bring him Frankenstein."
It's the official end of Christmas, time to take down the fairy lights, pack away the wreath and the baubles and the polar bear hanging off the picture frame. Frankly, it's a bit sad. This epiphany feast puts off the back to normal blues, at least until tomorrow.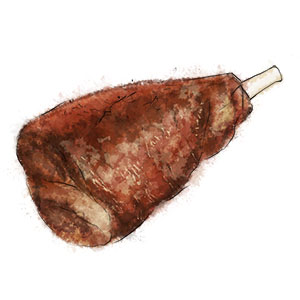 Lamb Tagine
I squeeze in the juice of a pomegranate (halved then squeezed in my hand) to sharpen things up right at the end. Lemon juice also does the trick.
4 lamb shanks or 500g lamb shoulder cut into bite sized cubes
500g peeled de seeded pumpkin
2 onions
4 cloves of garlic
1 tsp salt
200ml rosé wine (if you're cooking 6 shanks, add 350ml wine)
100ml water
Sprig of rosemary
2 cinnamon sticks
1 tsp cumin
A fist full of fresh parsley
1 pomegranate or 1 lemon
Olive oil
Salt and pepper
 
Preheat the oven to 300f
Season the lamb well, then brown in a hot pan that you can put in the oven later – cast iron strikes again – with a splash of olive oil for a few minutes per side Transfer to a plate to free up space in the pan
Slice the onions finely and add to the pan, with a splash more olive oil. Heat gently until soft (about 5 mins).
Meanwhile, chop the pumpkin into bite sized chunks
Once the onion is soft, grate in the garlic, pour in the wine and scrape up all the bits from the bottom of the pan to incorporate them into the sauce
Put the lamb back in, add the pumpkin, cumin, rosemary, cinnamon and water, then bring everything up to a boil to get the stew started
Put the lid on the pan and put in the oven for 3.5 hours – don't stir it unless really necessary or the pumpkin will break up
Once the stew is cooked, squeeze over the pomegranate (if a few seeds fall in, that's all to the good), and scatter over some chopped parsley