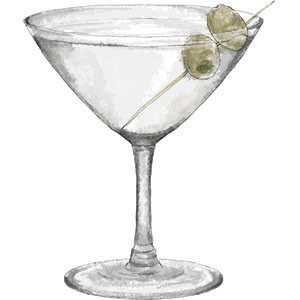 The day before heading home for the holidays is always a last minute rush of Christmas shopping, but I should have known better than to go to American Girl on 5th Avenue on Sunday Afternoon.
Little girls were losing their minds all over that place, and a bunch of them were dressed in identical outfits to the dolls that they were lugging around and talking to, all of which is totally creepy.
Anyway, Presents achieved. Carols Sung. It was time to crunch uptown through the snow for our annual post-shopping pre-traveling ritual, a burger and a martini.

Burger Round Up 2013
Minetta Tavern. Try both burgers and see if you can taste the difference. Hint. You can, but which will you prefer? Our favorite burger this year, hand down. Which one? One vote for each. Turns out, Jon is a cheaper date.
B and B on Houston Street. Another amazing burger. Bonus points for the onion rings that are balanced on top like a hoopla. Pretty damn perfect.
Isabella's. Back on the Upper West side, Isabella's is a good bet for a more than decent neighborhood burger. Juicy, with better than average cheese, and sweet pickles. Nothing to write home about fries, but that is not the point. Destination of our Christmas burger this year.
Delicatessen in Soho. Making the list again this year for the truffle fries which take the burger to crazy amazing. Without the truffle fries? Still a totally decent ball of meat, but then, why would you ever be without the truffle fries? Moot point.
Umami Burger. A late addition to the list. Delicious burger with umami boosting options like bacon, Chinese five spice, mushrooms etc. All good. But the cheese tater tots did not live up to expectation, and there were mixed opinions over the ice cream sandwiches too. But yes, good solid burger here. And excellent people watching on 6th Ave from the upstairs windows.