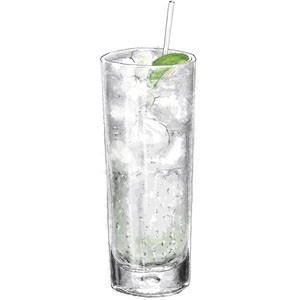 Apropos of nothing, Sophia Vergara is dishing out unsolicited relationship advice down the side of my email.
"Mess up your hair just a little," she suggests, "it's sexier that way."
As it turns out, Cover Girl is behind this stream of top tips, hoping that we'll all seal the deal sexiness-wise by bunch of lipsticks.
"Wear heels," commands Sophia a touch judgmentally, "flats are for the unflirtatious."
Personally, I'd suggest a round of cucumber gin and tonics. But then I'd probably sell less make up.
Cucumber gin and tonics (per glass)
1 measure of gin 2 lime wedges 1 inch of peeled cucumber ice tonic  
Muddle one lime wedge and the cucumber in a shaker.
Add the gin and ice and shake.
Strain into a glass.
Add a few ice cubes.
Top up with tonic.
Run the remaining lime wedge around the rim of the glass, then drop into the drink.