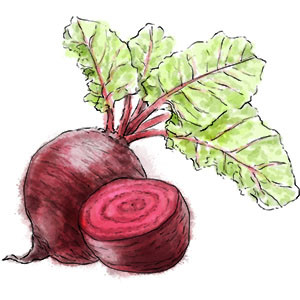 Mum and Dad, not content with living it up all over Manhattan, spread their wings and left the Island to explore the wilds of Brooklyn beyond. They ate lentils, experienced an explosion of Mexican street art, wore sunglasses, and rode a ferry. Literally within 5 minutes of arriving in Williamsburg, they transformed into prototype hipsters, sipping on cold drip coffee and appreciating organic cheeses.
"You probably come here all the time, right?" they checked, picking a walking tour out of the guide book.
Not really, I had to confess. Like so many Manhattanites, and also Vampires, Jon and I rarely cross water.
A fancy French-ish salad that you can make entirely with things from packs in Trader Joes!
Tip one vacuum pack of lentils into a bowl.
Chunk up the beets from a vacuum pack into the lentils.
Crumble / squish in little bits of goat cheese from half a log, and add half a bag of arugula.
In jar or a jug or a glass, mix 1 tsp of Dijon mustard with 1 tbsp of olive oil and 2 tsp lemon juice, salt and pepper. Dress the lentils with this and toss well to combine.
Crumble the rest of the goat cheese on top.
Scatter over a few handfuls of nuts – I'm loving the spiced roasted walnuts.