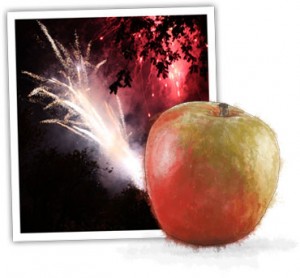 Today is the 11th anniversary of my husband and I getting together.
It happened on Bonfire Night, after walking to the Radcliffe Arms pub for dinner with our friends and watching the fireworks being set off in back gardens all over Oxford.
"I'm totally on the rebound" I said to him as our hands brushed against each-other.
"Me too. Totally," he said.
We shared apple crumble. I could hardly eat a thing. And later that night, he kissed me. And that was that.
Apple Crumble (serves 6 – 8 – or 2 for dinner in its entirety)
6 apples – tart ones – not golden delicious
3 tbsp sugar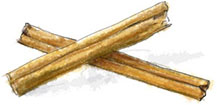 Squeeze of lemon juice
4 tsp cinnamon
1 stick of cold butter (75g)
1 ½ cups of flour
½ cup oats or chopped nuts
½ cup of sugar plus 1 tbsp
Pre heat the oven to 400 (200 if you're in Britain)
Peel and core the apples, cutting into bite sized chunks
Squeeze lemon juice over to stop them from browning and place in a baking dish
Mix with 1tbsp sugar and 2 tsp cinnamon
Cut the cold butter into cubes and mix with the flour either in a processor or by hand until the mixture resembles sand
Add in 2 tsp cinnamon, the ½ cup of sugar and the ½ cup of oats or chopped nuts
Scatter the crumble mixture over the apples
Bake for 35 minutes, then let cool for 10 minutes before serving with cream of vanilla ice cream
If you can make that you can make this:
Add a handful of blackberries to the apples and another tbsp of sugar
Add a handful of golden sultanas that have been soaked in 1 tbsp of rum for ten minutes to the apples
Use half pears and half apples and use ground almonds instead of half of the flour I the crumble topping
Bake individual crumbles in ramekins for a dinner party