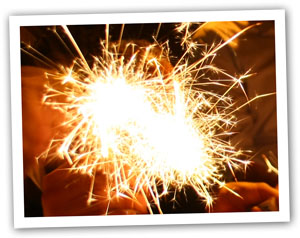 Remember remember the 5th of November, Gunpowder treason and plot,
I see no reason why gunpowder season should ever be forgot.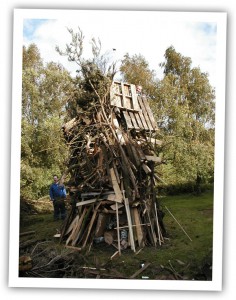 My husband is a chili lover, especially served on baked potatoes. It reminds him of childhood Bonfire Nights at the farmhouse in Scotland, where he would spend the day with his brothers and father scouring the countryside with a tractor collecting enough dead wood and rubbish to build a fire several stories taller than the Dutch barn. One year the fire – in the field next to the house – melted all the guttering. Another year, flames leapt so high that the fire brigade turned up to investigate. They were handed baked potatoes and chili and stayed to watch the fireworks.
That was when his mother put her foot down.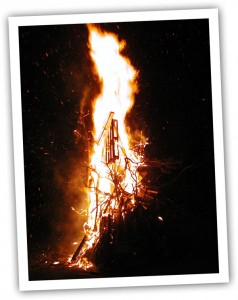 So I never saw the mythic bonfires of yore, but the ones that I have seen – and that you can see illustrating this – are spectacular enough. I remember going up to Scotland for the last time before we got married and moved to New York (within the space of a week). Bonfire Night was moved months forward in time to include us. Jon's mum and I chopped onions for the chili together talking about flower arrangements and seating plans. And I remember standing in the red heat, waving my sparkler, watching the fireworks and wishing on every falling star for luck in the life that we were jumping into.
And just as the smell of a bonfire takes Jon back to his farm house in Scotland, the gunpowder smell of sparklers take me back to the patio of my parents' house in London, or to the car park outside the Methodist church where my Mum, who ran the Brownie pack, herded us all outside wearing our woolly gloves for safety and handed us sparklers to wave very carefully, not close to anybody. My best friend Melanie and I wrote our names in trails of light. I can see them now if I close my eyes.
And then, we too went home to eat chili.

So this is my homage to those chilies of yore – and it's what I'll be making this Bonfire Night.
Now I know chicken chili is not traditional, but I believe there's some authenticity to the idea:
In the days when I was still trying to impress Jon and claim to love ALL the things he loved to do, I hiked the Inca Trail. I know. Me. Hiking. Though I made him carry my orthopedic pillow the whole way in a rucksack. Back in civilization, exhausted and aching, we went out for chili and were given individual Le Creuset pots of steaming spiced chicken smothered in a layer of melted cheese. An obsession was born.
Chili Ingredients (4 portions)
This looks like a lot of ingredients I know, but mostly it's just teaspoons of spices. Don't be put off, this takes 10mins  preparation time tops then sits around getting on with the cooking all by itself.
It's worth noting that chili powders come in a wide range of heats. The one from Dean and Deluca that I'm currently using is blow your head off hot, while the cheap one that I bought from Morton Williams takes a table spoon to get any heat at all. I specify a tsp here, but that can only be a guide. More often than not I use sambal oelek, which is a chili paste. It's super hot, but once you know that, it's always the same heat, so you can get it right and keep it right, eliminating guesswork. I use 3/4 tsp of it for a hot chili.
1 large white onion
2 cloves of garlic
1tsp cumin
1 1/2 tsp chili powder (add more if you prefer things hot rather than tingly)
1 tsp paprika
1tsp cinnamon
2 tsp coco powder (optional)
6 chicken thighs shredded into little pieces. If you really want to use chicken breasts you could, though the meat might get a little stringy – shred it into pieces, then marinate it overnight in the fridge or for at least 20 minutes in olive oil and lime juice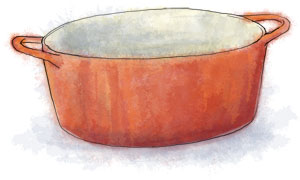 1/2 cup dried red lentils
1 can of kidney beans,
Vegetable stock cube,
I lime, zested then juiced
1 to 1 ½ cups of water
Salt and pepper
Olive oil
Chop up a large onion into a dice.  Tip it into a saucepan and add a tablespoon of light olive oil. Cook on a low heat for five minutes. You want to onion to soften and go golden but not to burn.
Add the flavorings; grate or finely chop the 2 cloves of garlic, add the cumin, chili, paprika, cinnamon, coco powder if using, and the lime zest. Toss them in the hot oil for a minute so that the chili has a chance to cook out some of its raw powdery flavor.  Season with 1 ½ tsp salt and 1 tsp pepper.
Add the chicken pieces and stir to coat with the spice mixture
Pour in the dried lentils
Drain the kidney beans but do not rinse and add them in too
Drop in the stock cube, pour in the lime juice, then add enough water to cover the chicken – something like a cup or a cup and a half, depending on the depth of your pan.
Let the stew bubble very gently for 40 mins on the stove top, or put in the oven at 300 for about 40 mins. If you have time to cook the chili slower, all to the good. Leave it into the oven for two hours
Stir occasionally and check the water level. You might have to add a bit more. Conversely, if the stew looks too wet, take the lid off and boil it until some of the water evaporates
Serving Suggestions
Serve on top of baked potatoes
Or cover with a layer of grated cheddar cheese and put under the grill until the cheese is bubbling
If you can make that you can make this:
Add a can of chopped tomatoes in with the stock cube instead of water, and a good knob of butter (which does something magical to the tomatoes bringing out their sweetness)
Use ground beef instead of chicken for a more traditional chili
Add a tbsp chopped cilantro (coriander) and a very fine dice of fresh green chili at the end as a garnish
Stir in two chopped up beef tomatoes at the end for freshness
And if you can make chili you can make these chicken stews by tweaking a few spices: