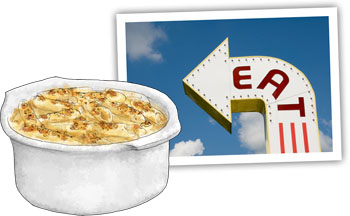 Of all the dinners I've hosted for my close friends Sasha and Matt over the years the best one, the no-doubt-about-it favorite, was actually not cooked by me at all, but by my husband Jon.
It was mac n cheese. The next time we saw them, they told us they were expecting a baby. I'm not exactly saying that the two things are connected, but, let me put it this way; I'm not exactly saying that they're not.
And so to the mac n cheese, which Jon has been perfecting for as long as he's been cooking.
His mother was taking a diploma one evening a week, so it was agreed that the family would take it in turns to make dinner both for that evening and additional homework nights. Armed with his Usborne First Cook Book the young Jonathan whipped up cheese soufflé, chocolate profiteroles, and mac n cheese with the kind of fearlessness and enthusiasm that comes from being 12 and being trusted with a responsible job.

So this is what he cooks for me when I've had a long day and can't face the oven, and this is what I cook for Sasha and Matt, in the vain hope that one day they'll like my efforts as much as his.
And it's also what I cooked for Sara, fresh from her date with Sean the office Christmas after party guy.
They went out for a drink after work. There were awkward silences. Then the wine kicked in and things went better, conversation flowed nicely, he laughed at her armadillo joke. He suggested ordering food. They shared fries. Which has to be a good sign, right? Then he promised to email and apparently dropped off the face of the earth for three days, when he broke radio silence with a text message reading "Fun Nite. Again sometime?" Which might be good, or might be bad, and certainly is ambiguous given the time lapse.
Sara's conclusion? To wait three days before responding in the affirmative.
And so the games commence.
Mac n Cheese – from Jon's notes (serves 6, generously)
Mac n cheese is the sum of three processes; cook pasta + make cheese sauce + bake for ½ an hour
½ lb pasta (Jon uses small penne, but use macaroni if you prefer)
3 tbsp butter
3 tbsp flour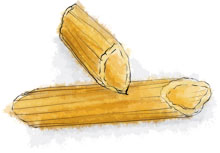 3 cups milk
1 clove garlic
1 bay leaf
¼ tsp nutmeg
2 ½ cups grated sharp white cheddar
1 cup grated gruyere
½ cup grated parmesan
Salt and pepper
Pre heat the oven to 370
Put on a pan of water to boil. Once it is boiling, add the pasta, salt generously, then set a timer for two minutes less than the cooking time on the box – we're going for very al dente
Pour the milk into a small pan (or microwave jug). Add the garlic clove (peeled) and the bay leaf, then heat until just simmering
Melt the butter in a pan, then stir in the flour. Mix together into a paste, and cook for 2 mins
Add the milk in a few batches, stirring in the flour butter paste – I use a little whisk
Cook the sauce until it thickens and coats the back of a spoon. Season with salt, pepper and the nutmeg, then add the cheese (reserving a little of each to sprinkle on the top) and cook very gently until it melts
By now the pasta should be ready. Drain and run under the cold tap to get rid of the starch – it makes the sauce smoother in the end
Toss the pasta in the cheese sauce then tip into an oven dish, top with the remaining cheese (or just grate some more over) and bake for 30 mins
If you like a crunchy topping, sprinkle ½ cup of breadcrumbs over the top of the pasta along with the cheese before baking