While sipping a chai latte in Think Coffee and waiting for Jon to finish his meeting I overheard the following conversation between a guy (who, from the fact that he had an iPad and an NYU hoodie, I'm going to assume was a student) and his girlfriend:
"Baby, it's cold outside."
"I LOVE that song!"
"What song? I have no idea what you're talking about. I was making a general observation"
Though lacking poetry (and general knowledge) he was right, of course. Baby, it's cold outside. One might even say, chilly.
There are days when spicy beef topped nachos adorned with melting cheese, pillows of sour cream and fiery jalapeño jewels do not hit the spot. But there not many of them.
I've written about my husband's chili passion before, but this is an altogether different beast. It's not exactly a sophisticated stew-like chili, with a nod towards traditional regional cooking. This is very much in the Tex Mex family; beef mince, rich with tomatoes and wine and spices, studded with red kidney beans. The thick, unctuous meat sauce is perfect for topping corn chips. It cries out for a blanket of grated cheddar cheese. It's a don't hold back kind of dinner. Fingers encouraged.
In sub-zero weather, and in anticipation of football greatness, I offer you this Monday Treat.
This is a luxe-version of chili that uses a bottle of wine. If I'm making it mid week for supper and don't want to crack into more booze, I'll use stock, most often from a cube, and a splosh of Marsala added after the beef has browned. If you prefer not to use alcohol, simply omit (and maybe add another half can of tomatoes)
Beef Chili (feeds 6 – with notes on cooking for 2)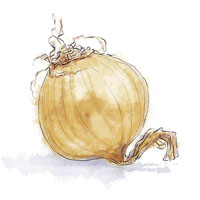 1 large onion
1 stick of celery
1 carrot
3 cloves of garlic (1 fat clove for 2)
1 bay leaf
6 cups great quality beef mince – when you're buying it in the shop you can eyeball it by guesstimating about 6 full cupped hands. (For 2 guesstimate about 2 cups)
1 bottle of wine (1/2 bottle for 2)
1 large can of tomatoes
1 tsp sugar
1 tbsp butter
1 clove of garlic
2 tsp chili flakes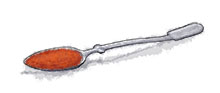 1 tsp cumin
1 tsp paprika
1 tbsp coco powder
1 can red kidney beans
Salt and pepper
It's worth mentioning that chili flakes can vary enormously in spiciness. I had a jar that blew heads off at the tiniest pinch, while the jar I bought to replace it could be eaten by the teaspoon full with no noticeable sweating. Best to have a little test of your flakes, and use common sense when adding. When making this recipe over the weekend, I used a pot of chili from Dean and Deluca, and it was the perfect (hot) heat for me.
To Serve
½ cup sour cream (1/4 cup for 2)
As many jalapeño peppers as you think you'll like (from a jar)
2 bags of corn chips (1 bag for 2 people)
1 ½ cups grated sharp cheddar cheese (1 cup for 2 people)
Dice the onion and fry gently in about 1 tbsp olive oil and 1 tbsp butter to soften
Dice the celery and the carrot and add to the pan. Cook for about five mins until starting to soften (keep the heat low so that the onion doesn't burn)
Grate in the garlic, then add the chili, paprika, cumin, and coco powder
Add the meat and stir with a fork to brown and break up a bit. Season well
Drain the beans and add to the chili (I sometimes omit the beans – it's a matter of preference)
Add the tomatoes, the sugar (brings out the tomato-y-ness of the tomatoes), the wine and the bay leaf, put the lid half on, then simmer on a low heat for 2 hours (or put in the oven at around 180 / 200ish for an afternoon)
The sauce should be rich and thick. It can now sit in the fridge for a few days and be re-heated when needed (about 10 mins on the stove top)
Heat the corn chips on a tray in the oven for a few minutes to warm through. Layer chips, chili, sour cream, jalapenos and cheese. Eat with joy in your heart.
If You Can Make That You Can Make This:
You've made chili, now mix things up a bit
Tex Mex Lasagna
Layer a round baking dish with a fajita wrap, then some chili, grated cheese, chopped jalapenos, canned corn, then another fajita. Repeat until the dish is full. Top with grated cheese and bake in the oven for 20 mins (if the chili is hot)  -  40 mins (if it's starting out cold) at 400
Chili Stuffed Potato skins
Bake the potatoes for an hour and a half until cooked through. Cut in half then hollow out the insides with a spoon. Mix the soft potato and the chilli with plenty of grated mozzarella cheese (keep the mozzarella in the fridge until the last minute – the colder it is, the easier it is to grate). Rub the skins with oil and salt, then fill them with the chili mixture and top with more cheese. Bake at 350 for 20 – 30 mins until golden and crunchy
Shepherd's pie
For spicy shepherd's pie, leave the chili as it is, for a more traditional version (though, since this is made with beef rather than lamb, it's technically Cottage Pie) leave out the chili and top with plain mash.
Peel, chop and boil 6 large sweet potatoes until tender, then mash with a splash of milk and lots of butter. Season well. Tip the chili into a baking dish, top with the sweet potato, then bake for about half an hour at 400 until everything is piping hot. About half way through, I usually top the potato with some grated cheddar cheese, and let it melt into a crunchy topping.