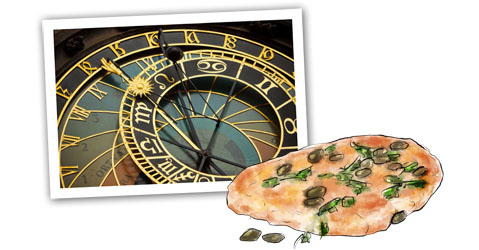 My friend Wendy's friend has made a brave life choice; she's given up being a lawyer, or a market analyst, or whatever it was that she did in her fancy midtown office, and is following her dream of making hats.
Actually, I think the dream was even more specific than that. She wanted to make hats, fascinators and headpieces for weddings.
But, as so often happens, following the dream has taken her in directions that she could not have imagined.
On New Year's Eve she met a man at a party, and they got talking about her brave new venture. He was very interested. "So you make really sculptural pieces? That's awesome." She showed him pictures of her work online. He was impressed. "So you could make devil horns, right?" She agreed that yes, she probably could. At which point, he commissioned her. "I need something really special. I'm into BDSM." Then he invited her to a party to check out the scene and be inspired.
Now, 5 weeks into 2012, she is paying her rent through making BDSM appropriate head gear, and has not sold a single fascinator.
The lesson that I take from this is either; follow your dreams and be open to where they will take you, or; be careful who you talk to at parties.
I suppose chicken piccata springs to mind on a tangent from BDSM, which, by the by, you should probably not Google if you're not sure exactly what it means. And the reason this chicken seems appropriate to me is that you have to lay that meat out between two pieces of plastic wrap and beat it.
It's absolutely necessary to the dish. So you may as well enjoy it.
Chicken Piccata (serves 2 – 4)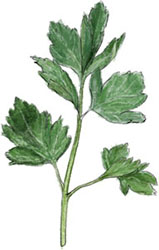 I like to serve this with bread and a green salad, but it's also good with rice, or new potatoes and green beans – in which case it will stretch to 4 servings.
2 skinless chicken breasts
1/3 cup lemon juice
1/3 cup chicken stock
2 tbsp capers (in brine)
Large bunch of parsley (about 1/3 cup chopped)
4 tbsp butter
4 tbsp olive oil
Flour for dredging – about ½ a cup
Salt and pepper
 
Using a sharp knife slice the chick breasts in half crossways to make two thin slices of chicken per breast. Put these between two pieces of plastic wrap and thwack the chicken with a rolling pin or meat hammer until it is about 1 cm thick and even
Season the flour generously with salt and pepper, then dredge the chicken to coat
Heat up the butter and oil in a large frying pan. If your pan is just average sized, you might have to do the chicken in two batches – that's fine, keep it warm in the oven.
Once the butter starts to foam, add the chicken and cook for 3 – 4 minutes on each side until it is brown and cooked through
Take the chicken out of the pan to rest under some foil.
Pour the stock and lemon juice into the pan and scrape in all the browned chicken bits. Rinse the capers and add to the pan. Let the sauce bubble. Pour over the chicken and top with some fresh chopped parsley
If You Can Make That You Can Make This
Add ¼ cup chopped black olives and a few sliced, de-seeded tomatoes when you add the capers
Use vermouth instead of lemon juice
Or pernod
Add a swirl of cream to the sauce
Swap out the chicken for pork
Or try this easy mustard-y lemon pork