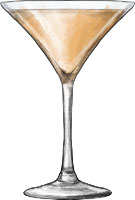 Ingyin and Yosi, back for the summer from their 2nd year at NYU Abu Dhabi are now clearly masters of their new terrain. They know where to buy the best chocolate covered dates, they consider 104 and 80% humidity "pretty average," they understand the rules of robotic camel racing.
I too have experienced something akin to this feeling. Both in Poland and then in New York, around 18 months in, everything started to make much more sense. I could give directions, I could recognize the faces of local politicians, I knew where to buy nori papers, I could advise you on the location of hardware shops, the price of ice cream, the schedule of outdoor movies.
Ingyin and Yosi have even more useful local knowledge to impart: if you happen to be out one day in your submarine, and decide to park it on the beach in Abu Dhabi, you should be aware that a policeman will most likely patrol along the sand and give you a parking violating ticket.
"It was a smallish submarine, but still, it was just sitting there on the beach. The police knew it had to be illegal, I mean, it just had to be, but nobody could quite work out why. It didn't have a docking permit, which you would need if you had a yacht, but then again, it was a submarine, so, it was hard to pin point exactly how this was wrong. It sounded like the cops were going to impound it, but luckily at that point, the owner came back and sailed it out to sea again like it had never been there."
Submarine (per glass)
1 measure gin
½ measure dry vermouth
½ measure Dubonnet
Dash bitters (I made this with my new rhubarb bitters, purchased at The Basket Co, Chelsea Market, and it was delicious)
 
Shake all the ingredients over ice
Strain into a cocktail glass