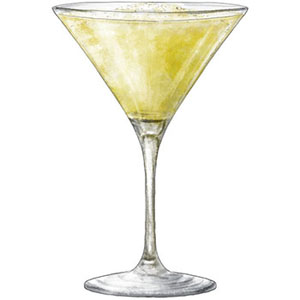 A moment of pride here: I'm pretty pleased with this no fuss granita method, which has got me through yet another summer of ice cream machine envy. Because really, if you live in a Manhattan apartment where you store your le creuset under your bed, and your serving platters on your bookcase, it's hard to justify buying hardware that only does one thing.
So I've been playing around with granitas and sorbets for a while, because they're more forgiving in terms of ice crystals than ice cream. Even so, all the traditional freezing and scraping and re-freezing and scraping, and freezing again was a drag. Worth it, but a little annoying.
Then the watermelon frozen martini came into my life, and it made me wonder: could there be another way?
If you own a blender (or, I suppose a zip lock bag, a tea towel to go over it and some kind of meat mallet) the answer is emphatically yes.
You make flavored ice cubes. You blend them in the blender. Done.
This drink uses a few table spoons of lemon sorbet / granita per glass, then tops it up with prosecco and gin – but lemonade is also good, gin and tonic, just gin. And if you change the proportions – more ice, less gin (perish the thought) it's easy to see how this could be the kind of drink that could double up as dessert.
For the lemon sorbet / granita
1 cup sugar
1 cup water
1 ½ cups lemon juice (about 6 lemons)
1 tbsp lemon zest (from about 3 lemons)
 
Put the water and sugar in a pan and heat gently until the sugar dissolves. Chill
Mix with the lemon zest and lemon juice and pour into ice cube trays
Freeze for a couple of hours until solid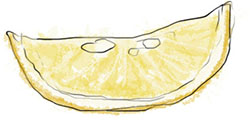 Lemon Granita Fizz (per glass)
4 lemon ice cubes
1 measure gin
Prosecco to top up
 
Blend the ice cubes into granita and spoon into a glass
Pour the gin over the top and top up with champagne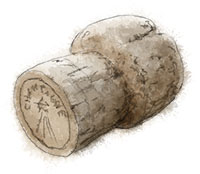 If You Can Make That You Can Make This
Make blood orange ice cubes using the same method and turn into granita. Pour over a measure of campari
Or lime granita and tequila