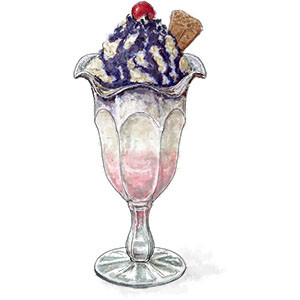 It's an important question. THE important question, really. As the last few days slip by, it's time to focus, get organized, make sure there was enough summer to keep us in happy rum-soaked sun-drenched fantasies come February.
A quick checklist: Did you get enough …
1. Cocktails with umbrellas in them.
A Cocktail with an Umbrella in is a state of mind cocktail, rather than a physical manifestation of a paper umbrella and a swizzle stick with a flamingo on it – though, nice work if you can get it. This is the moment. Seize the day. Whether it's The Coconut at zz's clam bar – rum and honey and coconut milk in a hollowed out coconut for the love of god, or a daiquiri or pina colada, or whizzed up frozen watermelon chunks with a splosh of rum or vodka or Campari cobbled together in the blender,  the time is now.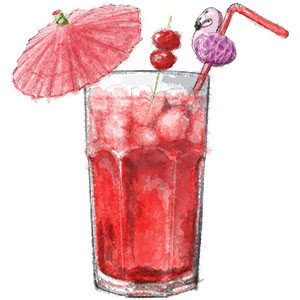 2. Lobster rolls.
They just don't taste the same in Fall.
3. Corn salad.
Preferably from the farmers market. Ideally with a BBQ steak and a cold beer.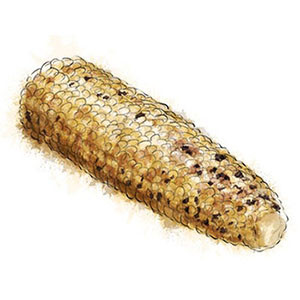 4. Ice Cream.
An NYC Summer checklist: Big Gay Ice Cream, for the Salty Pimp, of course, Victory Garden for caramel goat milk soft serve, Amorino for gelato shaped like a flower, Hay Rosie, because the Banana's Foster is insane, and comes in a box, which is cool, and also, my friend's wife makes it.
5. Something deep fried that you eat out of a paper cone.
Fat greasy chips (fries if we must) out of a malt-vinegar drenched packet on the prom in Blackpool. Bulging clams on a beach at Rockport. Churros walking back from a street fair on 6th avenue. A cone of calamari and a café table watching the world go by.
6. Watermelon.