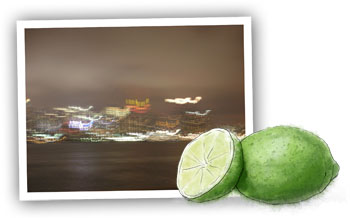 Yes, it's been thanksgiving, but there's also been a lot of Royal engagement fun occurring. Kate's blue dress has sold out, the Tesco fake blue dress has also sold out, and the dress in Macy's that I was intending to buy on sale is sold out too – too close to the soon-to-be Princess Kate's wrap style, you see, even though it was green. Copies of the engagement ring are on the shopping channel. Engagement fever is in the air.
A fact which has not escaped Sara, who phoned with something like resignation in her voice to announce the engagement of her younger brother to his long-term girlfriend. It's been on the cards for a while. He'd bought the ring back in August and had been waiting for the opportune time. And of course she would say yes. How often do two people who both love Persian cats, rock and roll and yoga find each other?
After the family fest of yesterday, it's lovely to have a day off from relatives and from overeating, a day to hang out at home, watch movies and mull the ends of half drunk bottles of red wine. Though if there were ever an argument for hitting the shops, the sale at Victoria's Secrets would be it.
So what's needed for dinner is something fresh, something light, something zingy, something with vitamins. Something like spicy turkey salad with fresh mango.
Detox Coronation Turkey (serves 4)
Coronation Chicken was popularized by Queen Elizabeth's coronation, and has been a staple of christening and wedding buffets ever since. My take on it switches out the chicken for left-over turkey, and I brighten it up with zingy limes, fresh mango (rather than mango chutney which is used in the original recipe) and lots of fresh greens.
By the by, mango is considered to be an aphrodisiac in India – though they are one of the world's largest producers of mangoes, so that might be a ploy to increase homegrown consumption. Even so, there's something about the fresh sherbet juice and the sweet tender flesh that resonates with dreams of beach side tropical paradise – about as far away from thanksgiving as we can take a pile of turkey leftovers.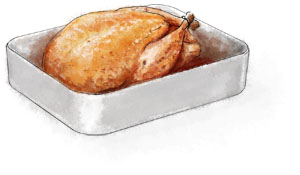 2 cups of chopped cooked turkey
Bag of arugula salad (rocket)
Small bunch of chives
Small bunch of cilantro (or any other fresh green herb you like – basil or parsley are both good)
1 cup of raw sugar snap peas
2 apples
1 mango
1 green chili
½ cup mayonnaise
1 lime
1 tbsp olive oil
1 tsp curry powder
1 cup dried cranberries
Mix the turkey in a bowl with the mayonnaise, the curry powder, the cranberries and the zest and juice of half of the lime. Add a pinch of salt and pepper.
De-seed and slice the green chili finely – add as much as you think you'll like to the turkey mixture – it really depends on the fierceness of the individual chili (yes, you have to taste it) and how much heat you like.
Wash your hands. Especially if you wear contact lenses like me.
Peel and cube the apples and the mango and add to the turkey mixture
Arrange the salad leaves on a plate, scatter the sugar snaps and snip the chives over
Squeeze over the lime juice and the olive oil, season well. Squeeze in the juice from the bits of mango peel that you have left. Toss to dress.
Top with the turkey mixture
Rip the cilantro leaves over the top
Serve with crusty bread
If You Can Make That You Can Make This
Swap out the turkey for the more traditional chicken
Use the turkey mixture as a sandwich filling
Dress the salad with ½ olive oil, ½ sesame oil then scatter the salad with toasted sesame seeds
Add a handful of chopped walnuts
Swap the lime for lemon, take out the mango, then scatter the finished salad with pomegranate seeds, chopped mint and toasted pine nuts