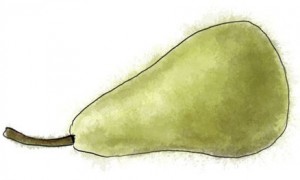 I met Lizzy in Columbus Circle for wine and macaroons and to offer my opinion on which of two Coach bags was the cuter, and found her in a rather more than usually agitated state.
In recent months she has been mostly blissed out on love, which she discovered, along with handsome teacher J halfway up a mountain on a climbing holiday back in August. But it seems that the holiday weekend has been something of a trial.
"After dinner instead of letting us all have a nap on the sofa like normal people, his parents made us play games. We had to name all the state capitals on a map. That was one of the games. And we had to solve anagrams of types of fish. And we played wink murder. J and all his family were having a great time. And I was watching, and it was like an out of body experience. I could see every Christmas and every Thanksgiving forever rolling ahead of me and I was sitting in the same chair getting older and older, playing Apples for Apples and I suddenly felt seriously depressed."
"You could go to your family for half of the Thanksgivings and Christmases" I suggested.
"That's still a lot of organized fun," she said glumly.
And she has a point. If you hate games, or simply get stuck with a game you can't stand, the minutes can drag by unbearably slowly. Personally, I love a good family game – Pictionary? Count me in. But a few Christmases ago – in fact, it was Jon's first Christmas with my family – we played a game involving Kazoos. The idea was one team would kazoo a popular Christmas carol and the other teams would try to guess what it was. I know – what a great game, right? Jonathan attempted Good King Wenceslas and stopped. His Kazoo wasn't working. He requested and was given another. He tried Winter Wonderland. That Kazoo was broken too. He was given another. At this point, Cousin Richard noticed that Jon was blowing rather than buzzing into the kazoo. Everybody apart from Jon found and still finds this amusing. Families are strange things.
From Apples for Apples to Pears for Pears, and a happy find at the fruit stall on the corner – pears on special offer. Though they're a little on the hard and nubbly side, and are crying out for heat and a light basting of honey. Rich sweet pears, tart melting cheese and a fresh zingy salad piled on top. Just the right mixture of fresh (and not even slightly thanksgiving-ish) and warm and comforting for a perfect Monday Treat.
Warm Pear and Gorgonzola Tart with Walnuts and Arugula Salad (serves 6 as a starter or 2 – 4 for dinner with more salad and bread)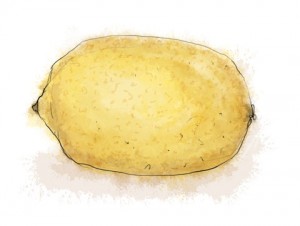 1 sheet of defrosted puff pastry
3 – 4 pears
½ cup crumbled gorgonzola cheese
1 tbsp honey
¼ cup walnuts
2 cups arugula (rocket) salad
Juice and zest of half a lemon

3 tsps olive oil
Salt and pepper
Pre heat the oven to 450
Lay the pastry sheet onto some parchment and roll out to get rid of the creases. Score a border around the edge and prick the pastry in the middle with a fork. Move onto a baking tray
Peel the pears, chop in half, core, then slice thinly
Arrange on the pastry in lines
Scatter over the gorgonzola
Heat the honey in a pan (or microwave) for a few seconds until thin enough to brush over the pears
Chop the walnuts and scatter over
Season the tart with about ½ tsp of pepper and ½ of salt.
Bake for 20 – 25 mins. If your oven is a bit old and unreliable, like mine, turn the tart around half way through cooking in case one bit of oven is hotter than another and the tart cooks unevenly (i.e. one part raw, one part ash, as in my oven).
Just before the tart comes out of the oven dress the arugula with the lemon juice and zest and the olive oil. Season well with salt and pepper
Top the tart with the salad and serve
If You Can Make That You Can Make This
Swap the gorgonzola for any blue cheese that you prefer, or use goats cheese or gouda instead
Make a salad with lambs lettuce or watercress for a spicier kick
Dress the salad with 1 tsp of balsamic and three tsp of olive oil rather than lemon
Fry a diced onion in butter until caramelized and spread on the pastry before topping with the pears
Or spread the pastry with a thin layer of ricotta cheese
If You Can Make That You Can Definitely Make This: