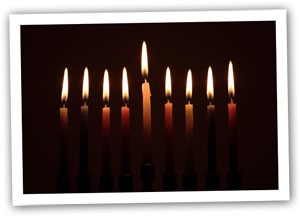 Last Hanukkah our friends Ingyin and Yosi cooked us the greatest latkes in the world and then promptly moved to Abu Dhabi to set up the new NYU physics department. Just the two of them and a whole bunch of undergraduates in the middle of the desert. Which is rather heading into Lord of the Flies territory. In any case, they left and took their latkes with them.
So this year, if we are to celebrate the Festival of Lights, we must do it on our own.
If I'm in the grating a potato business, I'm always going to be making rosti rather than latke, (more crunch and no deep frying) so the plan is to make these, but top them with lox rather than caviar and have them with drinks before going out to Lanskys for brisket. And then, inspired by my experiences in Poland, and mindful of the apple mountain that shows no signs of diminishing no matter how many apples I eat and cook, I'm making apple pierogi.
Apple pierogi with warm apple compote (makes 12 – 18 pierogi)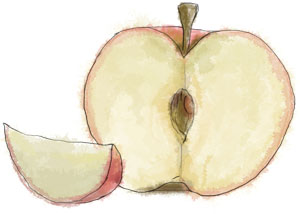 3 cups or 14oz plain flour
1 egg
Cup of warm water
6 tart apples – peeled and cored
2 tsp cinnamon
3 tbsp caster sugar
2 tbsp or 25g butter
200 ml cream
Mix the flour with the egg in a large bowl
Add the warm water teaspoon by patient teaspoon until the dough binds. How much you'll need will depend on how humid a day it is, how large the egg was etc. Go carefully – though you can do a slight rescue with a bit more flour
Stick the dough in a plastic bag and put it in the fridge to rest for ten minutes while you get on with the filling
Grate three of the apples and mix with the cinnamon
Flour the surface, the divide the dough into quarters (it's easier to roll out smaller amounts of dough), then roll out to a few mm thick. Use a cutter (or a glass) to cut out disks
Place a tsp of the apple filling on the disk and fold over, crimping down the edges and being sure to press out as much air as possible
Bring a pan of water to the boil and poach the pierogi for 3 minutes to cook the flour
At this stage, you can leave them covered in the fridge until you want to eat them
Fry them in butter until crisp.
(You can also make them up to this stage, and get the frying over and done with, reheating them in a medium oven until warmed through before serving.)
For the compote:
Dice the other three apples and fry with the sugar and 2 tbsp of butter. Try not to poke them around – just let them cook until caramelized and brown
Stir in the cream and let the sauce bubble madly for a few seconds
Pour over the pierogi to serve
(This can also be made in advance and reheated, but you may have to add more cream if the mixture is too thick)