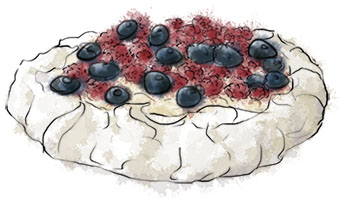 Jenn and Alan had bought the tickets on Groupon, and the time was non transferable, so in spite of the thunder and lightening that had lashed Manhattan all afternoon, we set off down to the docks to meet our ferry.
This was one of those tourist cruises up the side of the island, round the statue of Liberty and back again, accompanied by tropical cocktails and 80s music. Determined to make the most of it, we sat on the partially covered upper deck drinking pink drinks, and huddling under umbrellas that we lined up along our legs as a protective shield.
The dark water surged in the storm as we sat on the quay.
"It'll be better once we're actually moving," opinioned Jon, expert sailor.
"What if we're shipwrecked?" wondered Jenn. "There's real potential for a Gilligan's Island situation here."
"We'll be ok," said Alan confidently. He can fish things and hunt things, so he'd be a useful asset to island life.
"I could build a shelter," suggested Jon, with a the kind of gleam in his eye that suggested he might quite like to give that a try some time.
"Um, I could cook," I volunteered. I've been on Guide Camps. I know how this goes. So that left poor Jenn wondering whether we'd eat her straightaway or let her make cup holders and draining boards out of bits of wood for a few weeks first.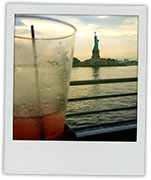 As the ship set sail, the rain miraculously stopped, like a reverse Noah's flood. The clouds rushed away. A rainbow arched over New Jersey, which is not a bad title for an autobiography now I think about it. And we sailed out into the sun.
Red White and Blue Pavlova (serves 6 – 8)
This is a showstopper of a dessert, and it's easy to make – bit of a win win really.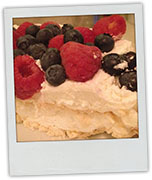 6 egg whites
12 oz caster (super fine) sugar
1 cut lemon
3 cups heavy cream (about 750 ml)
1 tsp good quality vanilla extract
1 cup raspberries
1 cup blue berries
½ cup strawberries
 
Preheat the oven to 250f
Wash and dry the mixing bowl, then wipe them with the cut side of a lemon to make sure there's no oil (or the eggs won't whisk up)
Separate the eggs (I do this one at a time into a separate bowl – if any yolk gets into the whites they won't whip up, so you don't want to ruin all the whites because the last egg split)
Whisk to stiff peaks, then add the sugar a tbsp at a time with the beater running
Draw a 10 inch circle on parchment, then turn the paper over so the food doesn't touch the line. Pile the meringue mixture on top and shape with a spatula
Put the meringue in the oven and turn the heat down to 225. Cook for at least an hour then check. If the meringue is soft, keep cooking. If the meringue is dark, turn the temperature down. How long this is likely to take will really depend on your oven – they can vary so much. As soon as it's cracked and hard on the outside, it's done. Usually this takes another half an hour
Turn off the oven and let it sit in there to dry out for half an hour
Invert onto a plate (so the soft bottom is now the top)
Whip the cream with the vanilla and spread on the meringue. Decorate with the berries and serve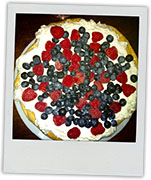 If You Can Make That You Can Make This