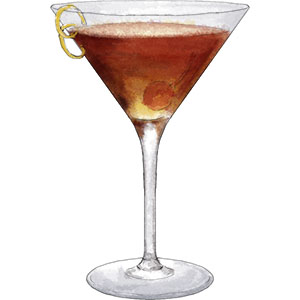 I have become ever so slightly superstitious about the fortune cookies at Grand Sichuan St Marks. You should go there for the soup dumplings and mind blowing – in both senses – Gui Zhou spicy chicken. But you should not leave before the fortune cookie predicts your future with pinpoint accuracy.
"Your next interview will result in a job," I was told, two days before my interview at Interbrand, where I ended up happily freelancing. "Procrastination is the fear of success," the cookie reminded me, when we went out for dinner to cheer me up following a whole week of writing act two with just 3 pages to show for it. "Success will come. Eventually." I was told, the day I sent out my latest screenplay. Still waiting on that one. Damn you, "Eventually".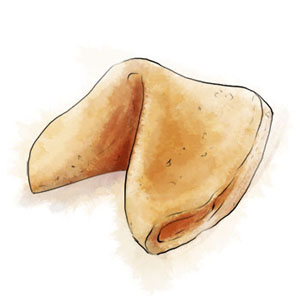 The first rule of fortune cookies is that you take the one closest to you on the little plate. Don't steal another person's fortune. Be careful when lifting the moist towel-ettes that you don't rearrange the cookies and inadvertently get the one that is not ordained for you. Who knows what kind of trouble that might lead to.
The second rule of fortune cookies is that you should read them out loud and then add the words "in bed" after each one, either silently or aloud depending on the amount of beer you've drunk that night, and the people you're having dinner with. This can turn an obtuse fortune into something revealing and helpful.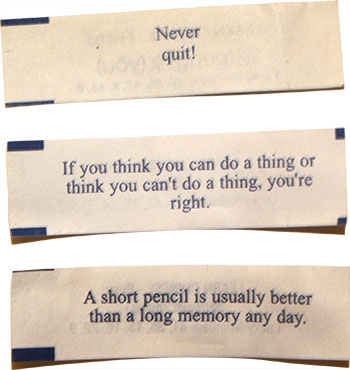 Jon's fortunes are more broadly inspiring than my running life-commentary: "Feeding a cow with roses does not get extra appreciation," he is told. Also, twice now,  "You will be on the list of Excellent People this year."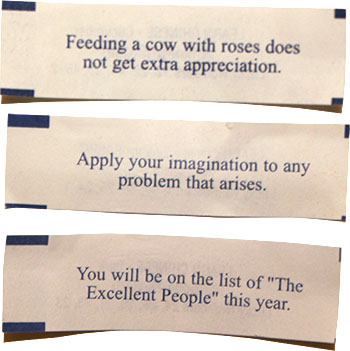 Whereas Ingyin tends to get reminders and mottos rather than pure fortunes: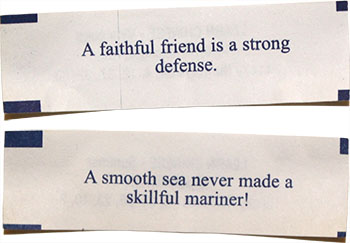 And Yosi's fortunes tend towards the immensely practical:

"If I was going to write a fortune," said Jon, "I would make it way more practical. Happiness comes to those who order extra dumplings. Great tippers make the best lovers. Order another cocktail, you won't regret it."
Words to live by.
Manhattan
Autumn in New York calls for a proper deep dark Autumn-y cocktail. It's time for the first Manhattan of Fall.
1 measure rye whiskey
½ measure sweet vermouth
2 dashes of bitters
Maraschino cherry or orange twist to garnish
Shake over ice then serve