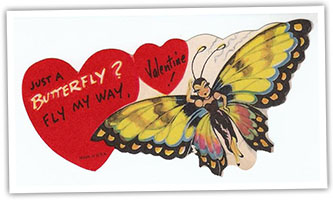 Valentines is upon us. Now that Superbowl is over I am prepared to get out the pink candles, the wooden heart mobile, and, most importantly of all, the heart shaped cutters out of the box.
I love cookie cutters. I love the stamping and the subsequent cuteness that requires no actual dexterity. And I have a collection that runs the gamut, from architectural highlights of New York to popular characters from the nativity. My favorites though, without a doubt, are stars and hearts.
You can't go wrong with a star or a heart. Instantly recognizable, no need to provide context with the icing (for examples to the contrary I would site octopus, Joseph, stroller, taxi, rose bush). This means that even when there is no icing, there is still a heart or a star.


Here are some suggestions for putting those cookie cutters to work:
Bake cookies – ice them with red or pink sugar icing, or dip them in chocolate
Make jello hearts: make red jello in a tray, then stamp out hearts. Fancy it up? Make pink jello too. Cut big hearts out of the red jello, and mini heart cut outs of the red hearts. Stamp out mini hearts from the pink jello and slot into the holes
Bake brownies and stamp into heart shapes
Make a perfect grill cheese sandwich, and cut it into a heart shape
Bake a potato waffle, top it with a fried egg, then stamp through to cut it into a heart
Make pancakes – by putting the cutter in the pan and pouring batter into it, or by making it and stamping out (easier)
Spread brown bread with cream cheese, add a squirt of lemon juice and top with lox
Or spread with unsalted butter, lemon juice and smoked salmon
Stamp out hearts from shop bought pound cake – serve with frozen raspberries and hot melted white chocolate poured on top
Stamp out mozzarella hearts for a caprese salad
Melt tsps heaps of grated Parmesan cheese at 400f on a slipmat until melted. While warm, stamp into hearts
Mix soft butter with garlic, parsley, salt and pepper, then spread into a tupperwear box and chill. Cut out little hearts and melt them on a delicious steak for dinner
Make a quesadilla and stamp out big or small hearts – mould the guacamole and sour cream with the cutter for added cuteness
Stamp hearts out of shop-bought puff pastry, top with slow cooked red onions and bake – slice red onion thinly, season well and cook very slowly in butter until soft and sweet. Add a splash of balsamic, season well
Stamp hearts out of foccacia and bake until warm. Rub with a clove of garlic and drizzle with olive oil. Serve with spaghetti carbonara or spaghetti bolognaise for maximum Lady and the Tramp action
Make a crouton with some sliced artisan bread, spread with goat cheese and bake until crisp. Stamp out a heart. Serve on a bed of salad with a balsamic vinaigrette
Make strawberry jam sandwiches and stamp them into heart shapes
Or make jam on toast, then stamp out heart shapes (jam the toast before cutting = less mess and stickiness)
Cut out scones and bake into perfect Valentines
Fill with soft strawberry ice cream, freeze until hard, use a hot knife to cut around the mold and loosen the ice cream onto a plate, drizzle with a little melted dark chocolate