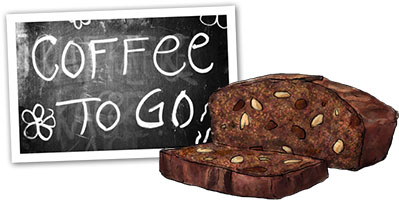 The cop in line in front of me at the coffee shop was in trouble: "I'm debating whether to serve you at all," said the woman behind the counter. "You gotta apologize to me."He looked a bit surprised at this and started to bluster, clearly sorting though a mental planner to determine how he could possibly have done her wrong.
"Not you specifically," she clarified, to his evident relief, "some other cops. I was heading into work this morning with a hangover because it was my birthday last night. I was 26. I drank drinks that were on fire and stayed out till 5.
"Anyway, this van pulls up and cops get out and they ask me why I'm not in school. I tell them it's cos I'm 26 and on my way to work. But they don't believe me and tell me to show them ID. I show them a New York driving license and they look at it real careful, and then they tell me to get in the van. They think it's a fake.
"So they go through my purse and find my phone and call my Mom and ask her why I'm not in school, and she says, because I'm 26. So eventually they let me go, only by now, I'm late for work, so I get yelled at."
"I'm real sorry," said the cop as she handed him his coffee. "But on the bright side, you do look young. When you're old you'll appreciate that."
"The thing is," said the woman, "I was walking down the street just before I got picked up, wondering whether to go back to school to be a nurse. It's something I've been thinking about for a while. I have the forms in my purse and everything. I'm literally thinking, should I go back to school? When the cop picks me up for not being in school. I feel like the Universe is definitely trying to tell me something."
I think we can all relate to that feeling – of knowing that we need to make a change, of looking for signs that this is the change we should be making, but of somehow holding back, waiting for the push that makes us brave.
Sometimes we know we need to commit, both feet first, and jump the life to come. Other times, we have to sit with a cup of coffee and weigh all the options until we're ready to stand up and go.
If you, like me, are in a sitting, weighing options kind of place, then this chocolate banana cake is the thing you want to be eating while you figure it all out.
Chocolate Banana Loaf Cake
1 cup mashed banana
1/2 cup chopped walnuts
1/2 cup chocolate chips (I usually slice up a chocolate bar and use chocolate shards)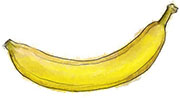 1 cup flour
1/4 cup coco powder
3/4 cup sugar
1 tsp baking powder
1/2 tsp salt
1/2 tsp baking soda
2 large eggs
1/2 cup vegetable oil
1/2 cup yogurt (or sour cream)
1 tsp vanilla extract
 
Preheat the oven to 350f and butter and flour a loaf pan (9 by 5ish)
In a jug, mix the eggs, yogurt, oil and vanilla
In a bowl, mix the flour, coco sugar, baking powder, salt, and baking soda
Stir the walnuts and chocolate chips into the flour mixture, add the banana, and pour in the wet ingredients. Stir to combine
Pour into the loaf tin and bake for 55 mins, until a toothpick comes out clean (you may need to cover the top with foil to prevent it burning, so check after 4o mins or so)
Cool in the pan for 20 mins, then cool on a rack until at room temperature
If You Can Make That You Can Make This