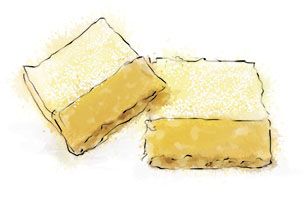 An actress friend of mine is up for a "part of a lifetime" part. It's only the first round of auditions, but already she is 2 parts hopeful and 1 part crazy; "It's my time. I can feel it. Unless. Do you think they think my look is too blonde?"
She's embarked on a campaign of Karma improvement – buying coffees for homeless guys, clearing away other people's litter left on tables, calling her mom regularly, eating the orange chewy vitamins so her husband can eat the strawberry ones. "I gotta persuade the Universe I deserve this part," she says. "It can't hurt."
This experience resonates with a lot of my friends, actors or no.
"Once I had a job interview, so I wore high heels," Grace told me as we headed out to a book reading in Brooklyn. "By the time I got to the subway my feet were killing me, and I really wanted to sit down. There was an old guy who was clearly just about to get up, rolling up his newspaper, buttoning up his coat.  So I edged closer to his seat.
And then I noticed. Another woman was doing the exact same thing.
We stared at each other, waiting for one of us to back down, but I was quicker, and when the guy got up, I got the seat! I was a winner! I was feeling great! It was basically a metaphor for my interview – I would edge out the competition just like I edged out that other woman. I would get that job like I got that seat.
Unfortunately, the other woman was my interviewer.
It's made me way more aware, you know. Which is why you are sitting on the subway, and I am standing right now."
To improve my Karmic debt, later, I made these lemon bars and gave her a box full.
Lemon Bars
Lemon Bars are a two step process: First you make and bake the crust, then you top with lemon filling and bake again. Neither of these things is hard to do, it just takes a little time, so it's the perfect thing to make if you have a clear hour, and something good to listen to on the radio.
This recipe is based on a Martha Stewart classic, which I love because it is very lemony – if you're not such a lemon fan, she suggest using ½ cup milk and ½ cup lemon in the filling instead
For the crust
1 ¾ cups flour
1 ½ sticks 912 tbsp) butter
¾ cup confectioners (icing) sugar
Pinch of salt
 
For the filling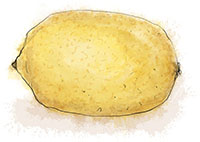 4 large eggs
¼ cup milk
3 tbsp flour
¾ cup lemon juice (about 5 lemons)
1 1/3 cups sugar (granulated)
Pinch of salt
9 by 13 inch baking dish or something close
 
Start with the crust – put the butter in the freezer for 15 mins to get really cold, and preheat the oven to 350f. Butter the baking dish and line with a large piece of parchment, draping it up both sides of the tin – you're going to use this as a handle to pull out the lemon bars later
Grate the butter into a bowl with the flour, confectioners sugar and salt. Stir until the mixture resembles crumbs. Pour the crumbs into the baking dish, then press them together by hand to form the crust.
Chill in the freezer for 15 mins, then bake for 15 – 18 mins until lightly golden
Meanwhile, make the filling – whisk the eggs, sugar, flour and salt together until smooth, add the milk and lemon juice
Pour the filling onto the hot crust, turn the oven down to 325f and bake again for 15 – 18 mins – the sides should be slightly brown and the filling should be set
Cool in the tin on a rack, then use the parchment to lift the lemon bars out. Slice into bars – dust with more confectioners sugar if you feel so inclined
If You Can Make That You Can Make This
Try replacing half of the lemon with lime juice for a more tropical taste – add a few tbsp of toasted coconut to the crust too
Make these easy breakfast bars
Or some flapjacks
Or bake a tray of brownies
The base is basically crumble – so you can make this
And it's really a small step to pie crust, so you could try your hand at a peach and raspberry pie