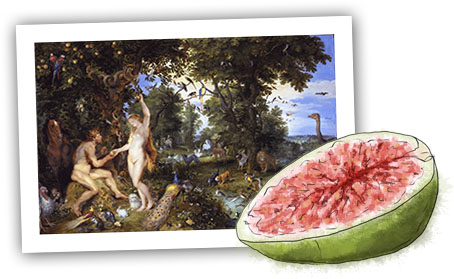 Valentines Day, it seems, dropped like a stone into the lives of many of my friends with the ripples resonating into the week.
"He gave me roses," Grace revealed as we sat with our feet bubbling in baths of water, looking out onto Columbus ave.
"Pink roses, not red ones, so it's both romantic and slightly more original than red. Very impressive."
For Sara, who spent the evening at a singles party with a man who most probably does not define himself as her boyfriend, the evening had actually been better than she expected; "the music was good and we were dancing a lot, and there were these great pink cocktails, so that helped." Kissing occurred. Things were looking promising. Certainly more promising than they had before Valentines when she'd found out about the plan and seriously considered blowing him off and staying in with a DVD and take out Chinese food.
This more hopeful frame of mind was a great help when her younger brother called to say that he and his fiancé thought they'd found the perfect wedding venue – the restaurant where they'd booked for Valentines, so it was all steam ahead for an Autumn marriage, and they were thinking of a Fall color scheme, so the maid of honor dress might be either brown or orange, or brown trimmed with orange or orange trimmed with brown, and was she excited about it?
So romance and wedding plans aplenty this week, but, as far as I'm aware, no baby plans, which is a pity really, since there can be few better birthdays than 11.11.11, and this is the weekend to try to make it happen.
And so, in support of any such attempts, may I recommend this:
Garden of Eden Pizza – Fresh pizza with truffle oil, goat cheese, arugula, Parma ham, figs and honey
We're going for serious aphrodisiac properties here if you believe in such things: the figs are the most obvious, (apparently Adam and Eve used fig leaves to cover their nakedness in the Garden of Eden) and the honey contains b-vitamins which are essential in testosterone production and boron which helps metabolize estrogen. But the raw beauty of this gorgeous salad-topped pizza, and the sensual scent of the truffle oil seal the deal.
If the dough element looks like too much faf, this pizza is also delicious on a flatbread – though because they are already cooked, you only need a 400 oven and about 5 mins to warm the topping.
(per pizza)
1 ball of pizza dough (I buy mine from Trader Joes, though a couple of my local pizza places also sell it by the ball)
1 ½ tsp truffle oil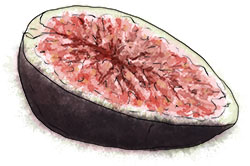 2 tbsp soft goat cheese
4 black mission figs
2 tsp honey
1 cup arugula (rocket)
2 slices of Parma ham
½ tbsp olive oil
lemon
Salt and pepper
Cornmeal / flour
Oil a bowl, put the dough in it and let it rise in a warm place for 20 mins (if you're buying it from a pizza restaurant it should be good to go, but the Trader Joes dough is refrigerated and this really helps the texture)
On a floured surface, roll out the pizza dough into a rough circle, then pull and stretch it into as thin a disk as you can manage
Transfer it to a non stick baking sheet (to ensure that it won't stick dust the sheet with cornmeal)
Let the dough rest of 5 mins (it springs back) then pull out again to get a really thin crust
Now preheat the oven to as high as it will go – about 500 in my case
Dot the truffle oil onto the pizza, then brush with olive oil and season well with salt and pepper
Dot little pieces of the goat cheese over the pizza
Cut the figs in half and arrange on the pizza. Spoon a little drizzle of honey over each piece and season with black pepper
Bake – it's hard to give a time here because so much depends on the temperature of the oven. Mine takes about 5 mins.
Top with the Palma ham, and the arugula dressed with a squeeze of lemon, a splash of olive oil and some salt
If You Can Make That You Can Make This:
Use the same ingredients to top a sheet of puff pastry to make Garden of Eden tart
Swap the figs for slices of pear, and the goat cheese for blue cheese – this was my friend Molly's Valentines dinner this year
Top the pizza with chopped fresh tomato, mozzarella and basil
Or with marinara sauce, mozzarella and olives
Or with marinara sauce, sliced mushrooms, garlic oil and parmesan
Or with ricotta cheese, sliced mushrooms, truffle oil and parmesan
Or with ricotta cheese, roasted butternut squash, truffle oil and parmesan
Or with pesto, grilled vegetables and mozzarella